Book Club Presents Jacob Cooper, "Life After Breath"
Please note that this event has been rescheduled from12/6.
January 3rd, 2021 at 7:00 pm eastern
Death, even for a moment, changes everything. In Life After Breath, Jacob's near-death experience as a child ripped an opening between him and the spirit world. He lived, but was forever changed. As he grew, darkness
and light led him on a roller coaster ride of turmoil, loss, discovery, and renewal. He now shares this mystical journey with those brave enough to explore the "other side," understand the beings there, and hear the
wisdom gleaned. He faces the question of the hereafter, looks at life lessons, and examines what a connected awareness can mean to the human experience. Jacob is a licensed social worker, and his expertise coupled with his warm and understanding personality make him a highly anticipated guest!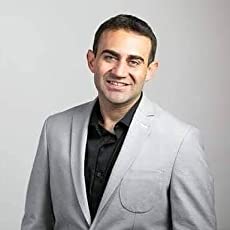 You can find Jacob here: https://jacoblcooper.com/life-after-breath/
PLEASE NOTE:  This event is an open discussion group and must be attended LIVE… it is not recorded!
We do not sell books, but you can buy Jacob's book at Amazon by clicking below.
AND, do RSVP NOW for this ISGO book club meeting date and time!