Author Spotlight on Matthew McKay, PH.D.
"Seeking Jordan: How I Learned the Truth about Death and the Invisible Universe"
6/28/2022 at 7:00 – 9:00 pm
If you have lost someone you deeply love or have become strongly aware of your mortality, it's hard to avoid wondering about life after death, the existence of God, notions of heaven and hell, and why we are here in the first place. The murder of Matthew McKay's son, Jordan, sent him on a journey in search of ways to communicate with his son despite fears and uncertainty. Here he recounts his efforts — including past-life and between-lives hypnotic regressions, a technique called induced after-death communication, channeled writing, and more.
McKay, a psychologist and researcher, ultimately learned how to reach his son. In this book, he provides extraordinary revelations — direct from Jordan — about the soul's life after death, how karma works, why we incarnate, why there is so much pain in the world, the single force that connects us, and our future as souls. Unlike many books about after-death communication, near-death experiences, and past-life memories, this is a book for those who do not believe yet yearn to know what happens after death. In addition to being riveting reading, Seeking Jordan is a unique heart-, soul-, and mind-stirring reflection on the issues each of us will ultimately face.
About Matthew: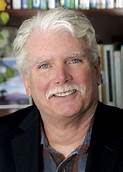 Matthew McKay is a clinical psychologist and a professor at the Wright Institute in Berkley, California. He cofounded Haight Ashbury Psychological Services in San Francisco in 1979 and served as its clinical director for 25 years. Books he has co-authored on professional and self-help psychology have sold more than 3 million copies.
You can learn more about Matthew here.
You can buy Matthew's book here.
PLEASE NOTE:  This event is an open discussion group and must be attended LIVE… it will not be recorded.