The "Christian Themed NDE/STE Sharing Group" is a sharing group for those in, or from, a Christian community who have had, or are interested in the near-death or similar experiences.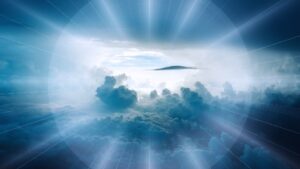 For some experiencers, it's helpful to consider issues of Christianity in discussing their NDE/STE. This group allows a safe place for those types discussions. Each evening will begin with a presentation, followed by time for participants to respond. Additionally, there will be time to share your experiences, challenges, joys, and dreams.
We understand attendees of this group may come from many different Christian traditions, other faith traditions, or none at all. We commit to respecting all who attend this group, knowing each person holds their own personal perspectives and beliefs. This is a safe place of non-judgment. There is also no proselytizing. With open hearts we can discern the movement of the Holy Spirit among and within us.
~ Stephanie Bradbury
About the facilitator 
The Rev. Stephanie Chase Bradbury has been an Episcopal Priest for 25 years and has professionally counseled many people who've had NDE's and STE's. She herself has had a number of Spiritually Transformative Experiences beginning at age 6. Stephanie is drawn to the bright overlap between matter and spirit, and how life in this reality is intertwined with the transcendent. She feels called to act as a translator to a world that is often blind to the astonishing wonder of All That Is, and help facilitate the processing of those who have been touched by the extraordinary. Stephanie has led retreats, spoken at Boston IANDS gatherings, and been interviewed for the Leap from Within podcast. While grounded in the Christian tradition, Stephanie welcomes insight both from within organized religions and beyond. You can learn more at Grannypriest.com.