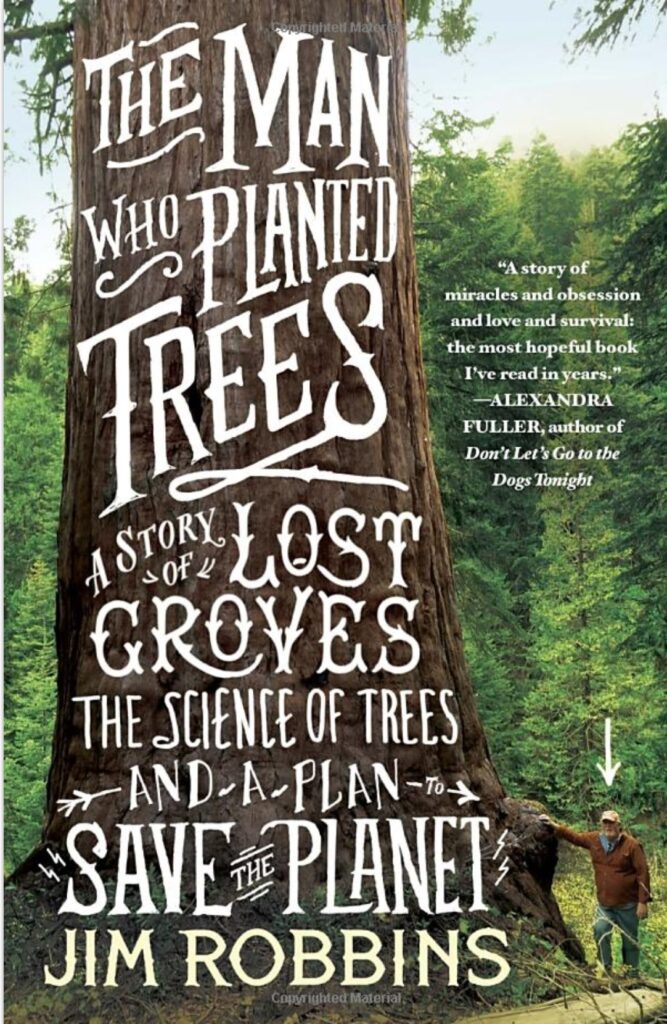 David Milarch from Archangel Ancient Trees Archive
The Man Who Planted Trees is the inspiring story of David Milarch's quest to clone the biggest trees on the planet in order to save our forests and ecosystem—as well as a hopeful lesson about how each of us has the ability to make a difference.
David Milarch is a northern Michigan nurseryman who had a penchant for bars and hard living — until he died. After a near-death experience and subsequent angelic visitation – in which he was told the earth and human life were in jeopardy – David discovered his life's mission. The angels told him he was to clone the champion trees of the world—the largest and hardiest that had survived millennia and were most resilient to climate change—a Noah's ark of tree genetics. Without any scientific background, Milarch followed the angels' manifesto and began cloning the champions. Experts told him it couldn't be done, but twenty years later his team has successfully cloned giant redwoods, sequoias, and others, and have grown seedlings from the oldest tree in the world, a bristlecone pine named Methuselah. David rarely speaks publicly of his spiritual experiences (which happened over twenty years ago, but are ongoing), preferring to concentrate on the mission itself. However, as David exclaimed when I (Nancy) called on a long shot to see if he would grace our book club, "spirit has set us up!" Hear about this encounter before David launches into his incredible story!
"When is the best time to plant a tree? Twenty years ago. The second best time? Today."—Chinese
About David:
More than twenty years ago, David Milarch, whose family owned a Michigan nursery for years, had an NDE in which he was shown an image of a devastated Earth: its trees dying. He was told his mission was to clone the champion trees of the world, reintroducing their hardier genetics into our ailing forests to combat climate change. But how could a burly, biker who arm-wrestled in bars, with no scientific education, accomplish this? The answer came when an angel visited David after his NDE.
Order your book now from your preferred retailer. Amazon and Barnes & Noble links below.
(click to view flyer fullscreen)
PLEASE NOTE:  This event is an open discussion group and must be attended LIVE… it is not recorded!
Amazon link…



AND, do RSVP NOW for this ISGO book club meeting date and time!