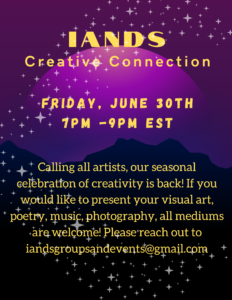 To celebrate the Summer Solstice and the spirit of creativity, we at IANDS Groups and Events are offering a FREE EVENT for all those wishing to connect.  Join us for a chance to express your spiritual creativity with us!
To our community members, we are asking you to share your creativity with us!! Music, poetry, storytelling, visual art, photography, all creative mediums are welcome!
If you are interested in being a featured presenter/performer, then please reach out to iandsgroupsandevents@gmail.com for information and to sign up!
This will be like a sharing group. Everyone will be in the room together and enjoying each other's company.
You do not need to present in order to attend!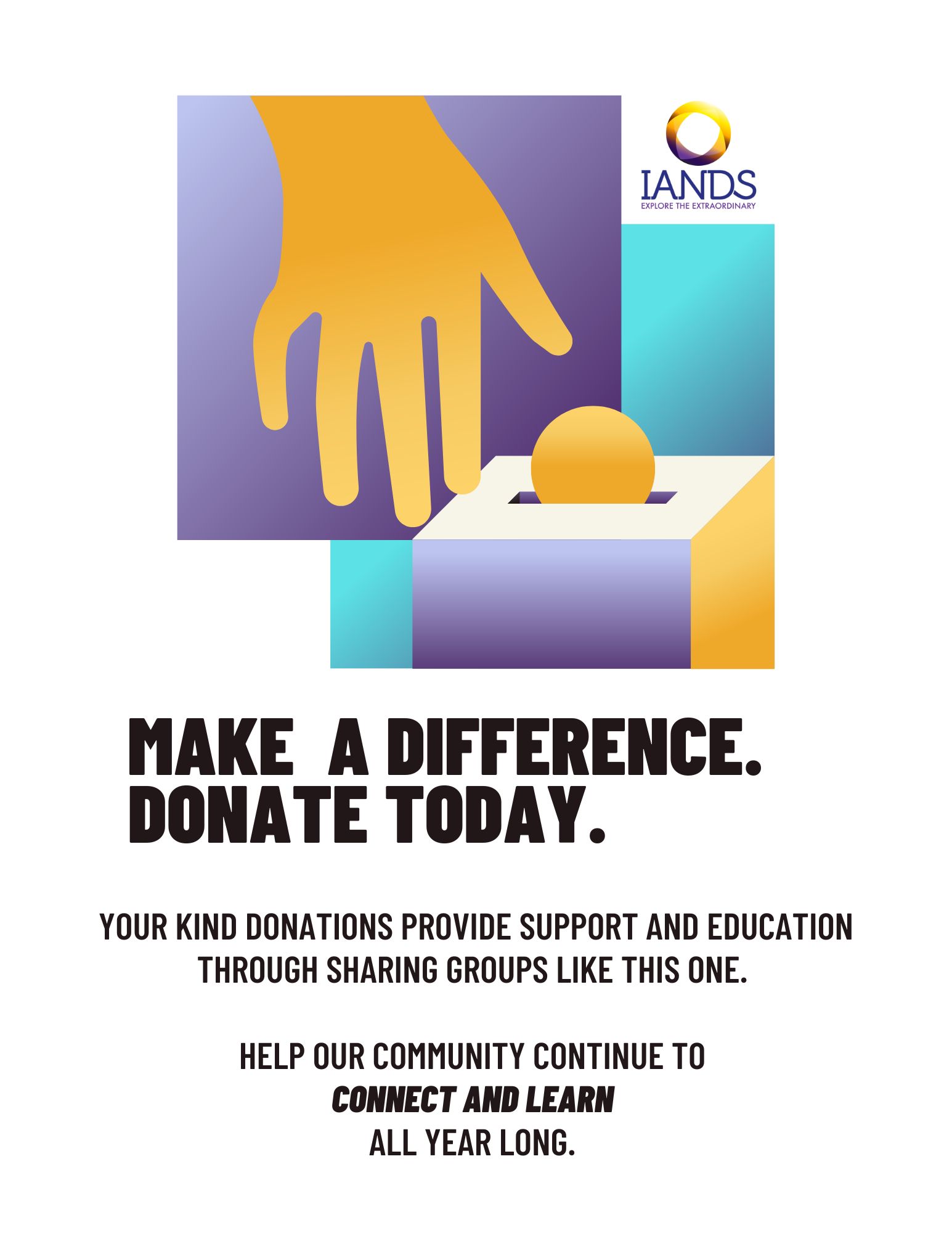 These sharing groups are free to everyone! IANDS Sharing Groups rely on charitable contributions to maintain staffing and administrative support. To continue to bring you a wonderful group experience, we thank you in advance for your kind donations.
Everyone with a sincere interest in near-death and related experiences is welcome. You are invited to share, learn, or just listen in one of our (currently) twelve sharing groups per month. These are safe spaces.  If you're more comfortable, feel free to leave your camera off until ready to turn it on. However, we encourage you to enter your name in your "video box" (even if your camera is off).
Each group is led by a trained facilitator. At each sharing group, the facilitator will review the IANDS Sharing Group guidelines. IANDS facilitators strive to provide equal opportunity for attendees to share. It's an essential goal for the IANDS facilitator to keep the group space safe while maintaining neutrality.
These groups do not provide counseling. They are peer-to-peer sharing groups, lasting approximately ninety minutes. Sharing group access closes fifteen minutes after start time to maintain the feeling of safety, security, and privacy.