Wanting to start an in-person IANDS sharing group in your local area? This group will provide helpful information and support to initiate, facilitate, maintain, and promote your group. The remaining portion of this session is allocated for the sharing of your NDE and/or related experiences.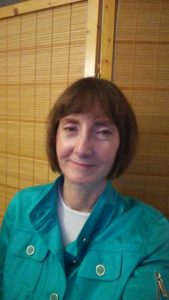 About Susan
Greater Boston IANDS group leader since December 2017.
ISGO Certified Facilitator
IANDS Meetup Organizer
Five-time Near-Death experiencer
Boston IANDS local group meeting contributor for over sixteen years.
Susan had a Near-Death Experiences as a child, teenager and young adult. The lessons she learned from these experiences have dramatically shaped her life and led her to focus on helping others through work, volunteering and writing (spiritual) poetry. Susan started the "IANDS Silent Prayers for Missing Persons Meetup"  so others could join in her quest to reconnect families experiencing grief and loss.