Please join us for our (Third Thursday) ISGO Sharing Group!
Facilitator: Catherine Chapey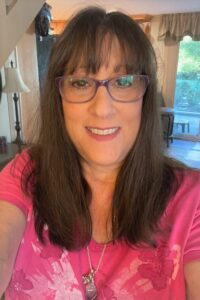 ISGO Sharing Groups are not just for Near Death Experiencers. It's a safe place to talk and share openly about one's Near Death Experience, Spiritually Transformative Experience, or simply discuss these and similar topics of interest (or simply enjoy listening). Everyone is welcome!
For these groups, IANDS uses the very simple "Zoom" video conferencing program. After registering for the event, it's as simple as clicking the link provided in your email (prior to the event).
These "sharing groups" are free to everyone!
That said, ISGO Sharing Groups rely on charitable contributions to maintain staffing and administrative support. To continue to bring you a wonderful group experience, we thank you in advance for your kind donations: Simply click on the following link to donate: