Marcus Aurelius has nothing on Kelvin Chin! Join us for this uplifting Book Club session. 
Thursday, January 20, 2022 at 7 pm EST/ 4 pm PST
"Marcus Aurelius Updated: 21st Century Meditations on Living Life" has the same goal as the 2nd century book, "Meditations," by the Roman emperor Marcus Aurelius: to help us think about key areas of our lives in a practical way to increase our enjoyment of life. It is a collection of essays on emotions, life principles, meditation, and the spiritual. Plus, insights into love, forgiveness, the pursuit of happiness, free will, destiny, and the meaning of life.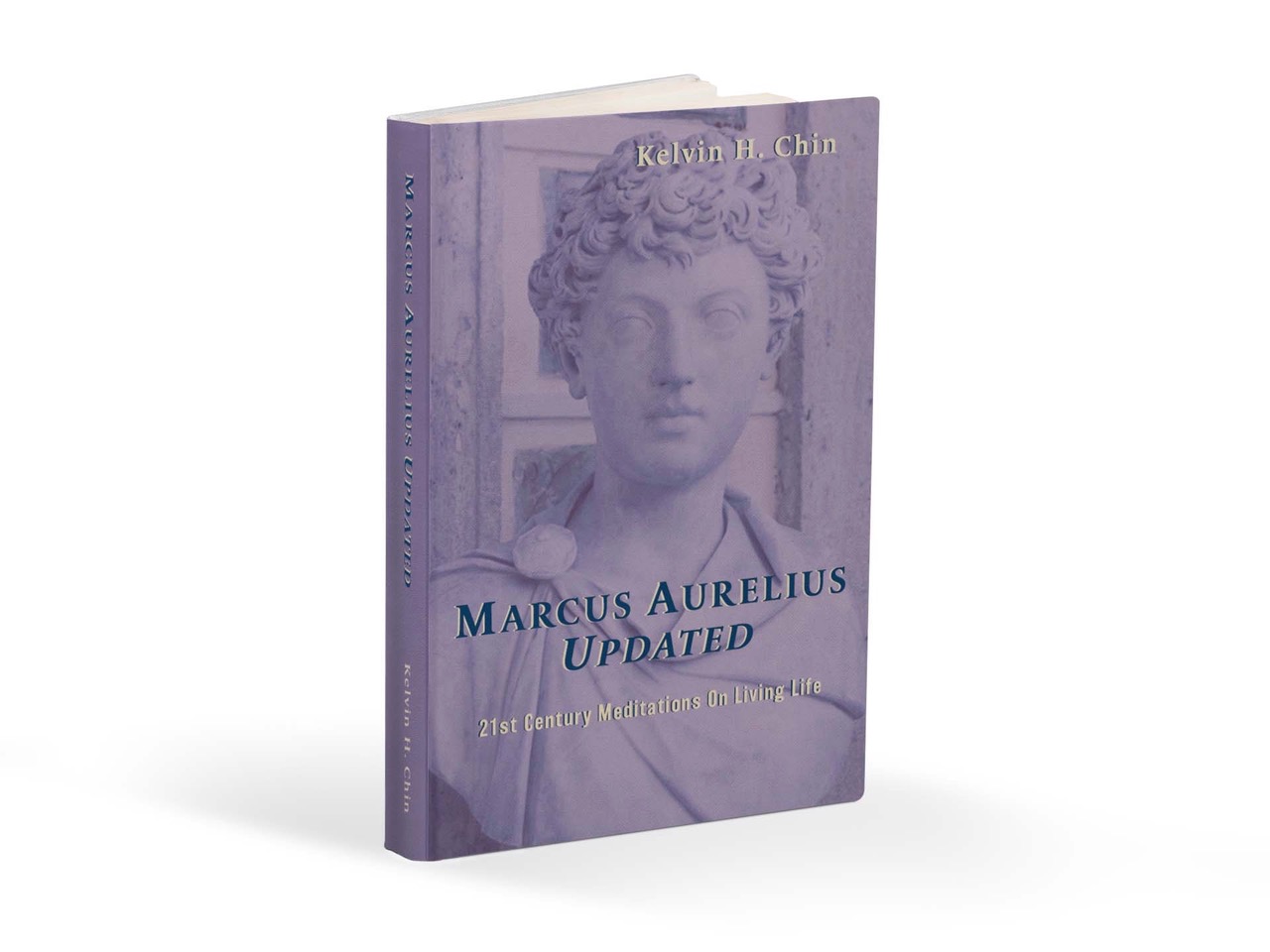 Biography:
Kelvin Chin has been helping people navigate their lives more easily and smoothly for over 40 years. Throughout his life, he has focused on empowering others, often teaching them techniques and new ways of thinking, helping them to be more self-sufficient and effective. At age 19, Kelvin learned to meditate as taught by Maharishi Mahesh Yogi. Three years later, Maharishi taught Kelvin how to teach it in an effortless, easy-to-learn way. In his mid-20's, Kelvin began to remember ancient personal memories from many centuries ago. During his subsequent corporate and legal careers, these memories unfolded more and more. In addition, over the past 40 years, he has had many experiences with the "other side of the veil," so that now his connection between this physical side and the more non-physical side is normal and natural, not unusual or extraordinary. Kelvin taught meditation throughout the 1970's, including at West Point Military Academy and in the U.S. Army in Korea and on the DMZ. His students included people of all ages and walks of life, including members of the clergy of every religion, and even Buddhist monks. Kelvin was a test subject in the first medical studies in the U.S. done on meditation in 1971. After graduating from college, graduate and law school, he had a several decade career in business and law. During that time, he continued to help others by teaching them to meditate, and when needed, how to overcome their fear of death. Helping others with death and dying issues, along with his unique approach to the grieving process is something he has offered since his mother's untimely death in 1982. Now, his teaching of "Turning Within" Meditation, his Overcoming the Fear of Death work, and his Grief Recovery program is his full-time focus. Kelvin was born and raised in Boston, has lived throughout the U.S., as well as 6 countries in Europe and Asia. He currently resides in Los Angeles near his two beautiful, talented children. He teaches worldwide (over 50 countries) both via videoconference and in-person.
You can find Kelvin here: KelvinChin.org
PLEASE NOTE:  This event is an open discussion group and must be attended LIVE… it is not recorded!
We do not sell books, but you can buy Jacob's book at Amazon by clicking below.
AND, do RSVP NOW for this ISGO book club meeting date and time!