This event had to be postponed due to unforeseen circumstances and the unavailability of the event facilitator and author. Watch for an announcement of a new scheduled date and time. A credit coupon has been issued to those who rsvped…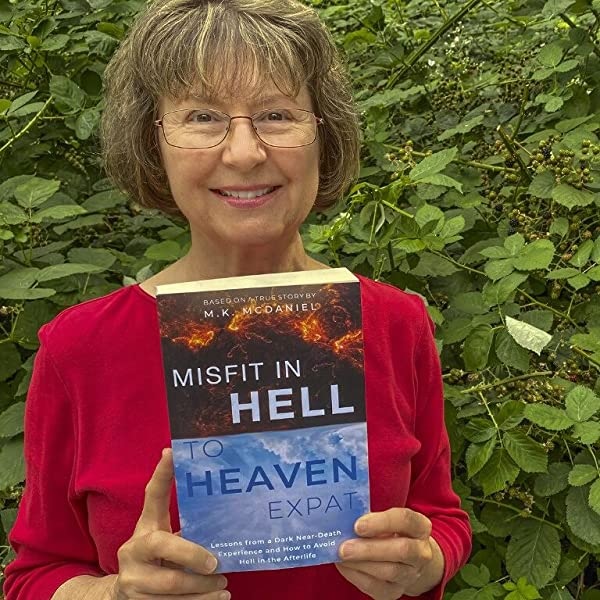 M.K. McDaniel fought for her life in a drug-induced coma while her spirit endured a seemingly eternal hell that mirrored her earthly life and the relationships forged with relatives and ancestors. Eventually, she was given a
glimpse of heaven and had a chat with her deceased fiancé before being sent back to Earth, as she was told she still had work to do. Find out directly from M.K. what that work is, why her relatives figure so prominently in her life and afterlife, and what a negative NDE can teach us.
PLEASE NOTE:  This event is an open discussion group and must be attended LIVE… it is not recorded!
We do not sell books, but you can buy Kathy's book at Amazon by clicking below.
Amazon.com: Misfit in Hell to Heaven Expat: Lessons from a Dark Near-Death Experience and How to Avoid Hell in the Afterlife: 9781952146121: McDaniel, M. K.: Books
AND, do RSVP NOW for this ISGO book club meeting date and time!