Apúntese en nuestro grupo mensual de plataforma online de ISGO.
Proyectamos realizar estos encuentros el segundo Lunes de cada mes
a las 8 pm EDT Tiempo Atlántico US/CN (para ver cada evento en su
hora local, establezca su zona horaria utilizando la lista desplegable
superior).
ISGO es ideal para aquellas personas que hayan tenido una
experiencia cercana a la muerte u otras experiencias no-ordinarias de
consciencia, como también para todos aquellos que posean un sincero
interés en dichas experiencias. Es para participantes, sus amigos y
familiares que deseen encontrarse para aprender y evolucionar,
intercambiando ideas, compartiendo preguntas o simplemente
escuchando a los demás.
ISGO ofrece un entorno seguro y confiable para que los participantes
se conecten con la comunidad global, guiados por facilitadores
expertos en garantizar que el intercambio y dialogo sean con mutuo
respeto.
Facilitator: Ingrid Honkala PhD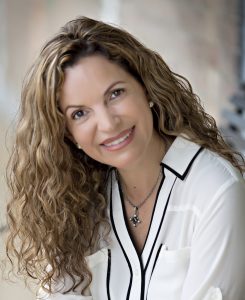 Ingrid was born in Bogota, Colombia, where she grew up with her parents and three sisters. From the moment she drowned in a tank of cold water at the age of nearly three, Ingrid was aware of other dimensions of life than those most of us normally experience. She was also gifted with the wise input of "Beings of Light" who gave her invaluable insights and assistance as she faced the challenges of growing up, falling in love, and finding her professional destiny as a research scientist and oceanographer. Despite many hardships she accomplished her dreams, becoming not just a successful marine scientist, world traveler, and a mom, but also a mentor and a giver of light.
Through her compelling life adventure that journeys from her native Colombia to Europe and her eventual home in the United States — and from a deadly war zone to underwater explorations and a NASA research center — Ingrid reveals how any human experience can be illumined from within. If we are willing to pay attention to subtle signals, take our intuition seriously, and forgive our most challenging difficulties, anyone can experience a brightly guided life. Throughout her life Ingrid has been guided to meet and help many people on their journey to become aware of a deeper reality and reconnect with their inner wisdom.
In her autobiography called: "A Brightly Guided Life: How a Scientist Learned to Hear her Inner Wisdom." Ingrid reveals how after having her NDE, the first glimpses of heaven were revealed to her and the doors that allow her to communicate with Beings of Light were opened. Since then a myriad of experiences that many could call as mystical and perhaps impossible have crossed her path. However the Beings of Light have made it clear to her that she not here to convince anyone about anything but to be a giver of light. To accomplish this purpose she has been guided through an amazing journey of unimaginable challenges, awakenings and miracles where along the way she became the vehicle to help others to rise up from some of the deepest states of hopelessness and bring them back to life. Through helping others she was also able to become aware of her own shadows and overcome them as well. For all of this she is forever grateful. So she wants to continue awakening, growing and giving anything she can to anyone that is open to listen.