Apúntese en nuestro grupo mensual de plataforma online de ISGO.
Proyectamos realizar estos encuentros el segundo Lunes de cada mes
a las 8 pm EDT Tiempo Atlántico US/CN (para ver cada evento en su
hora local, establezca su zona horaria utilizando la lista desplegable
superior).
ISGO es ideal para aquellas personas que hayan tenido una
experiencia cercana a la muerte u otras experiencias no-ordinarias de
consciencia, como también para todos aquellos que posean un sincero
interés en dichas experiencias. Es para participantes, sus amigos y
familiares que deseen encontrarse para aprender y evolucionar,
intercambiando ideas, compartiendo preguntas o simplemente
escuchando a los demás.
ISGO ofrece un entorno seguro y confiable para que los participantes
se conecten con la comunidad global, guiados por facilitadores
expertos en garantizar que el intercambio y dialogo sean con mutuo
respeto.
Facilitator: Silvia Guersenzvaig
Esalen Institute Faculty since 1998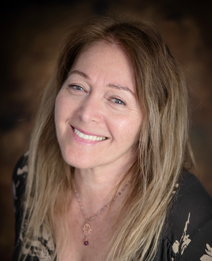 Astrologer since 1975- Transformational Kinesiology
Practitioner and International Teacher from Polaris School, Denmark
Developer of AstroSoma (somatic astrology)
Spiritual Coach
IANDS Conference, panelist and speaker 2015-2016
ISGO certified facilitator (2019)
From the time of birth, which she remembers vividly, Silvia knew she came here to remember and help others re-member themselves. Her first encounter with "the something else" happened before her mother died, when a being of blue shimmering light appeared at the feet of her bed when she was 5 years old. She knew later on, this was a celestial guide preparing her for her mom's prompt departure.
Silvia had several encounters with friends and family members as they were crossing, letting her know of the journey of Soul on the way home. Silvia became involved with IANDS in 2015 after the departure of her son Josh, with whom she experienced a shared NDE, an experience, she says happened on many sensory levels including telepathy with higher vision states, body sensations, light, sound, and a super heightened experience of what divine love feels like. Since then, she had continuous ADC's (after death communications) with her son and doesn't fear death any longer.
Silvia is committed to support people, helping them find heart, joy and meaning in their lives. Her special focus is helping others with PTSD and assist those who lost their love ones. She counsels nationally and internationally. www.transform4joy.com