With Katta Mapes ….
"The Big Picture of Life" themed IANDS Sharing Group (ISGO) online:
The IANDS family embraces parents, grandparents and others who have loved ones who are young people – children and teens.
Just like you, they often wonder about life and beyond.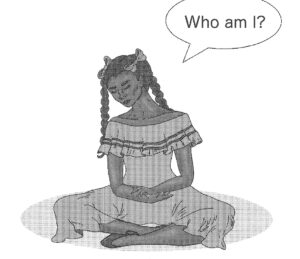 Written by Katta Mapes MA, MEd Mark Pitstick M.A., D.C and Gary Schwartz PhD, "The Big Picture of Life" offers a guide to help young people learn some answers about these big questions. It is beautifully illustrated by Maiah Pardo.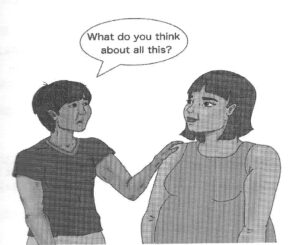 Join Katta Mapes for this discussion group to learn more about the big picture of life for you and for the young people in your life.
Fourth Tuesdays of the month starting on August 25 – 8 pm EST; 5 pm PST for 5 sessions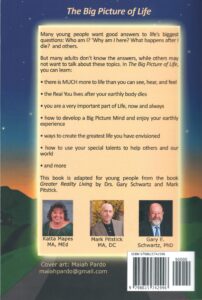 Biography:
Katta Mapes M.A., M.Ed.
'I love life, learning and laughter.'
 Katta is a Consultant, Trainer and Writer in Tucson, AZ. Her services include classes, workshops and individual sessions on a broad range of psychospiritual topics and issues.  Currently she is forming classes and support groups for psychic kids, teens and their parents with a Super Sensitive Sixth Sense.
As a retired bilingual school guidance counselor and spiritual explorer she brings decades of experience in helping children, youth and adults.  Her books, 'Stop! Think! Choose! Building Emotional Intelligence in Young People' and 'A Manual for Teacher Training in Interpersonal Peacemaking' are now out of print and are only available from the author.
After over three decades of working with adults, children and teens from various countries, she initiated a psychospiritual entrepreneurship endeavor: Creating Conscious Connections L.L.C.  Her goal is to promote social and emotional well-being for all.  Her signature programs are available in English and Spanish.
Creating Conscious Connections ~ Connect with the Divine Source of your being for the benefit of all
~ Reach In and connect with yourself
~ Reach Out and connect with others
~ Reach Up and connect with the Divine
Classes, workshops and private sessions for learning life skills that lead to success in both the Little and Big Picture of Life for children, youth, adults and families. She also offers training and consultation for school personnel in various aspects of social-emotional learning.
Contact her at:  Katta.Connect@gmail.com  (Hablo español)