Guest Experiencer: Penny Wittbrodt
In August 2014, Penny was struck down with a rare disease called, idiopathic anaphylaxis. The condition resulted in frequent episodes of respiratory failure, forcing doctors to initiate life-support.  It was during three of these episodes, Penny left her physical body and returned to our non-physical environment. Her journeys into the afterlife, helped her to understand the abiding love our Creator has for us, and the divine nature of our existence. Penny learned that each of us is blessed with the ability to affect profound change in the world. 
Penny is the mother of three, and has four beautiful grandchildren. A retired nurse, she lives in Kentucky with her husband Don, and their three eccentric cats. In 2002, she began her professional career after earning her Associate Degree in nursing from Eastern Kentucky University. She went on to enter the fields of cardiothoracic and critical care nursing. In 2011, her practice expanded, allowing her to care for terminally ill and actively dying patients. This gave her the opportunity to provide support through often neglected end-of-life transitions. As each soul passed into the spirit world, she found herself examining her own beliefs about death and what lay beyond. After her own near-death experience she began writing and sharing her story with others.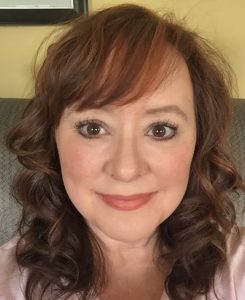 *******************
The Near Dean Experience (every second Tuesday of the month):
Where we share and discuss all things NDE (and more) – Guest experiencers, NDE accounts, Thirty-one NDE Commonalities, The NDE message, open group discussion, mystical music moment (music as spiritual therapy and connection).
Mystical Music Moment – Where we listen to, share, and discuss brief clips of music that enable us to connect spiritually. For possible group sharing, please submit your favorite(s) in a Facebook message.
Group Host: Dean Christensen
Dean has been a researcher of the NDE phenomenon for over thirty-eight years. A possible NDE (at a very young age) and multiple STE's have compelled Dean to actively share these spiritual phenomena with others. Dean has a deep fascination with the human experience in tandem with the spiritual, as interpreted from the universal message of the NDE. As a musician and lover of music, Dean believes we can "tap into" various spiritual energies via the musical experience.
To maintain an intimate group experience, seating is limited to twenty.
Please join us for what should be an uplifting and enriching experience!