Guest experiencer: Rabbi Stephen Robbins
My Journey Through 7 Near-Death Experiences

(Use the coupon code "Rabbi07" at checkout for a $5 discount — net free for ISGO Subscribers and $5 for others.)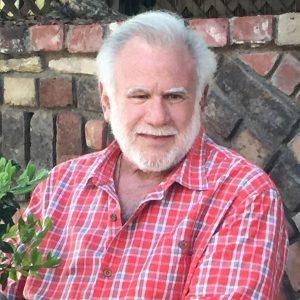 So many have pondered and written about death, but I have known it enough times that I speak out of experience – not out of philosophy or mysticism.  At first, our dreams and visions come to us in the language and images with which we are familiar. Then at some moment, if we're lucky, we are able to rise out of those earthly images into higher levels of vision.  Each of my near-death experiences provided me with one of these fleeting moments, reflected in pieces of my dreams and visions in this world.  There is no question that the death of this body is painful, frightening and tragic. Having lived in a body that has known moments of strength and vitality, I've learned that all of that can disappear in an instant like a tree falling in a forest.
I reflect now on how I both recovered and sustained myself after each of the experiences. I have learned that the body can heal, if the mind and soul will work together to achieve it. At this stage of my life, age proves that ultimately the body is not repairable. My mind and soul struggle with the moment when they must leave it. In each of my near-death experiences, that fearful journey has in fact been joyful and filled with hope, knowing that my soul takes my life with me. What others have called the tunnel for me is the experience of shedding this physical body. Its lessons are to be woven into the fabric of an evolving existence that reaches through many levels and many worlds of being, until it returns to its source.
The Near Dean Experience
Where we share and discuss all things NDE (and more) – Guest experiencers, NDE accounts, Thirty-one NDE Commonalities, The NDE message, open group discussion, mystical music moment (music as spiritual therapy and connection).
Mystical Music Moment – Where we listen to, share, and discuss brief clips of music that enable us to connect spiritually. For possible group sharing, please submit your favorite(s) in a Facebook message.
Group Host: Dean Christensen
Dean has been a researcher of the NDE phenomenon for over thirty-eight years. A possible NDE (at a very young age) and multiple STE's have compelled Dean to actively share these spiritual phenomena with others. Dean has a deep fascination with the human experience in tandem with the spiritual, as interpreted from the universal message of the NDE. As a musician and lover of music, Dean believes we can "tap into" various spiritual energies via the musical experience.
To maintain an intimate group experience, seating is limited to twenty.
Please join us for what should be an uplifting and enriching experience!