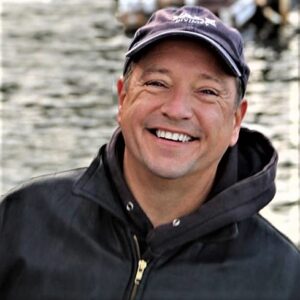 Guest Experiencer – Peter Panagore
Peter Panagore is a husband, father, grandfather, a two-time near-death experiencer, storyteller, ordained pastor, writer, best-selling author, entrepreneur, public speaker, tv personality, producer, and more. He earned his Master of Divinity at Yale University with a focus on the classics of western mysticism.
Peter served eighteen years as a Congregational community minister in the United Church of Christ, primarily along the coast of Maine.
For fifteen years (2003-2018), Peter had the honor and privilege to broadcast a daily two-minute spot on two NBC TV stations with Daily Devotions just before the morning weather. Through this program, he reached thirty million viewers annually and countless listeners on FM and AM radio across Maine, New Hampshire, and around the nation.
*******************
The Near Dean Experience (moving to every second Thursday of the month – be sure to check the ISGO catalog listing):
* Mystical Music Moment – We listen to, share, and discuss brief clips of music that enable us to connect spiritually (approximately five minutes)
Group Host: Dean Christensen
Dean has been a researcher of the NDE phenomenon for over thirty-eight years. A possible NDE (at a very young age) and multiple STE's have compelled Dean to actively share these spiritual phenomena with others. Dean has a deep fascination with the human experience in tandem with the spiritual, as interpreted from the universal message of the NDE. As a musician and lover of music, Dean believes we can "tap into" various spiritual energies via the musical experience.
Please join us for what should be an uplifting and enriching experience!