This will be a far-reaching interview about Dr. Mishlove's amazing journey studying the paranormal. As a parapsychologist, he hosts conversations, interviews, and monologues on the leading edge of knowledge and discovery. His guests include leading figures in philosophy, psychology, health, science, and spirituality.
Dr. Jeffrey Mishlove is the winner of the $500k Bigelow Grand Prize for Consciousness Studies. He has spent a lifetime investigating the edges of our known reality. He has a Ph.D. in Parapsychology from the University of California, Berkeley. The only Ph.D. ever awarded in that subject. He currently hosts the New Thinking Allowed YouTube channel with almost 800 episodes and over 12 million total views. He is also a new member of the board of directors for the Bigelow Institute for Consciousness Studies.
Dr. Mishlove hosted a Public Television series called "Thinking Allowed" for 16 years. That series evolved into an online YouTube channel called "New Thinking Allowed" which has over 130,000 subscribers and has amassed over 13 million views since it launched in August 2015. Dr. Mishlove's podcast lists over 750 episodes in its catalog.
Dr. Mishlove has recorded over 700 interviews since he began in 1986. These interviews cover what must be the most wide-ranging set of parapsychological authors and researchers – on topics ranging from NDEs, to Remote Viewing, to psychedelics, and far beyond. He is also the author of 3 books.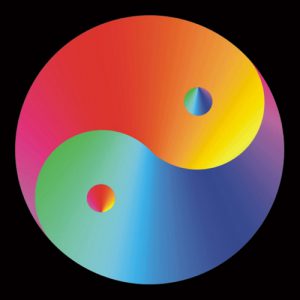 https://www.newthinkingallowed.org/
https://www.youtube.com/@NewThinkingAllowed
There is no cost to attend this event. To continue to bring you a wonderful experience, we thank you in advance for your kind donations.
This event is brought to you by Philadelphia IANDS and Daniel Endy.
This event will be recorded. The recording is included free with your RSVP to the event. This event will also be available on Youtube.