Arizona IANDS features Robert Kopecky – Friday, Jan 10, 2020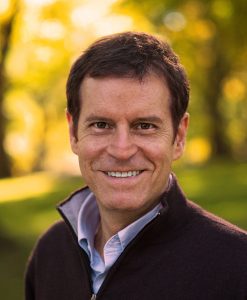 With his latest book How to Get to Heaven (Without Really Dying), Wisdom From A Near-Death Survivor, three-time NDE survivor and author Robert Kopecky guides us into the extra-dimensional potential of Life and the practical means of attaining the heavenly state reported on by NDE survivors—the experience of a transcendent, loving "Divine Consciousness." He describes his three very different NDEs, and explores the lessons learned from each: An "OBE" that teaches us the lessons of Perspective; a "Life Review" that teaches us the lessons of Presence; and having been "Forced Back Into Life," that teaches us the lessons of Purpose. These lessons show how our NDEs demonstrate our sixth-sensory ability to develop an "angels vision" and discover principles that act as "ladders to Heaven," to realize Life within the "eternal moment," to explore ancient maps to a heavenly state-of-being, and to offer tips for restoring "Heaven on Earth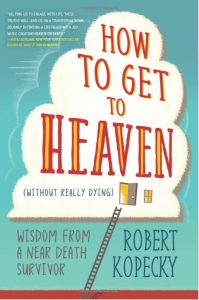 Bio: Robert Kopecky survived a traumatic childhood, and then traveled extensively living a variety of lives until becoming an award-winning illustrator, art director, and animation designer for The New York Times, PBS Kids, and many others. His unusual path was punctuated by three dramatic, distinctly different Near-Death Experiences. Eventually, he was delivered to his own "dark night of the soul," followed by more than a decade of study, meditation, and service that taught him some powerful spiritual lessons (the hard way) that he'd like to pass along (the easy way). His first book, How to Survive Life (and Death), A Guide for Happiness in This World and Beyond, was published in 2014 by Conari Press. His essays and memoirs appear online at Gaia, The Mindful Word, Innerself, Beliefnet, and more, and on his art & spirituality blog RobertKopecky.blogspot.com.  His second book, How to Get To Heaven (Without Really Dying), Wisdom From a Near Death Survivor was released in 2018, from Llewellyn Books. He's appeared on national TV and radio, and at many national IANDS (and others) events.  www.RobertKopecky.com/  
ISGO registrants can join the live event online in listen-only webinar with Q&A text chat mode. However, if you miss the live broadcast, as an ISGO registrant you will receive a link to watch the recording of the event at your leisure. The recording will be loaded to the IANDS access site the day (or two) after the live event finishes then an email with the link is sent.
If you are an ISGO Subscriber (that is you have an active IANDS membership at the Supporting or higher level), this webinar registration fee is only $10; for all others, it is $15 to sign-up.
If this is your first time on the ISGO site, you will have to establish a user name and password prior to registering for your first ISGO event. See details at isgo.iands.org/faq/
Check out the many upcoming ISGO events and if you are not already an ISGO Subscriber, consider how as a subscriber those benefits will mount up fast!