On Saturday, Feb 22, 2020… Scott Taylor, Ed.D, The Monroe Institute's President and Executive Director, will describe how since his own first-hand encounter by having a shared-death NDE in 1981, he has been committed to exploring his and others' experiences and helping raise awareness to these experiences ever since. After entering that profound space and upon returning, he desperately wanted to reexamine that realm again. You'll hear Scott's story and how the methods of the Monroe Institute propelled him on a 30-year journey of discovery so that he could touch that place again.
A known researcher and speaker in the field of NDE studies, Scott's doctoral dissertation is entitled Near-Death Experiences: Discovering and living in unity.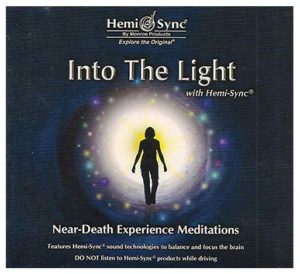 Dr. Taylor's vision for TMI is its expanded global distinction as the world's go-to organization for exploring human consciousness. He attended the TMI Gateway Voyage® in 1983, became an Outreach Trainer in 1985, and a Residential Trainer in 1998. In addition, he is the voice and author of six best-selling Into the Light audio albums that explore the intersection of Hemi-Sync® technology and near-death experiences.
Dr. Taylor earned business degrees from Coe College in Cedar Rapids, Iowa, and Kellogg Graduate School of Business at Northwestern University in Illinois. He earned a Minister of Spiritual Counseling degree from the New Seminary, New York City, and a doctorate in educational leadership from the University of St. Thomas in Minnesota, where he studied and wrote about the insights gained from persons who have had near-death experiences.
For fun, Dr Taylor is passionate about the sport of curling. He is married to the love of his life, Anne Hunter.
---
ISGO registrants can join the live event online in listen-only webinar with Q&A text chat mode. However, if you miss the live broadcast, as an ISGO registrant you will receive a link to watch the recording of the event at your leisure. The recording will be loaded to the IANDS access site the day (or two) after the live event finishes then an email with the link is sent.
If you are an ISGO Subscriber (that is you have an active IANDS membership at the Supporting or higher level), this webinar registration fee is only $10; for all others, it is $15 to sign-up.
If this is your first time on the ISGO site, you will have to establish a user name and password prior to registering for your first ISGO event. See details at isgo.iands.org/faq/
Check out the many upcoming ISGO events and if you are not already an ISGO Subscriber, consider how as a subscriber those benefits will mount up fast!