Connecting with Divinity – Tricia Barker
Friday, March 13, 2020, 7:00 pm PDT/AZ
Venue Change: The in-person meeting at St. Francis has been canceled. This event is still going to be carried live at the scheduled time on IANDS Sharing Groups Online (ISGO™).
Use the following link to RSVP to join this event while it is live online only:
https://isgo.iands.org/?p=6647/
ISGO™ Subscribers may RSVP for free; for all others, RSVPs will be only $5. (These reduced RSVP fees are for the live event only at the scheduled time.) The video recording of this event will be available separately at a reduced rate in the Video-on-Demand library in a few days following the event completion.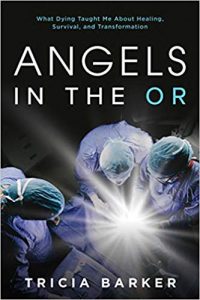 Tricia Barker experienced a profound near-death experience during her senior year of college. She will share her experience and focus on the spiritual transformation of the wounds and struggles we all face on our journeys. Near-death experiences often show us that we all long to express the truth and love of our soul.  How do we incorporate this knowing into our lives in practical ways?
Speaker Bio:
Tricia has partnered with Dr. Raymond Moody and Lisa Smartt to produce The Second Annual Online Near-Death Experience Summit. She speaks to audiences nationally and internationally about unconditi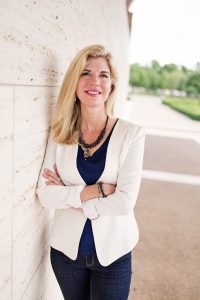 onal love, healing, and consciousness. In her memoir, Angels in the OR: What Dying Taught Me About Healing, Survival, and Transformation, Tricia tells the story of her near-death experience, teaching mission, and eventual triumph over trauma in her past. Her near-death experience story has been featured in media outlets including The Biography Channel's I Survived: Beyond and Back, National Geographic Magazine, Women's World Magazine, Simple Grace Magazine, and The Doctor Oz Show.
Tricia is a graduate of The University of Texas at Austin. She also received her MFA in Creative Writing from Goddard College. She teaches English at a community college in Fort Worth, Texas.
 ——————————————————
The in-person meeting at St. Francis in the Foothills has been canceled.
The online event will be broadcast via IANDS Sharing Groups Online (ISGO™) at the scheduled time this Friday, March 13 at 7:00 pm Pacific/Arizona (8 pm Mountain, 9 pm Central, 10 pm Eastern).
ISGO™ registrants can join the online broadcast in a listen-only webinar with Q&A text chat mode. After signing up, the registrant will receive an email receipt with a link to join the live event or simply return to this event page after sign-in to access the event's online page.
If you are an ISGO Subscriber (that is you have an active IANDS membership at the Supporting or higher level), this webinar registration fee has been reduced from $10 -> $0; for all others, it is has been reduced from $15 -> $5. [Be sure to join this event to support this local IANDS group.]
If this is your first time on the ISGO site, you will have to establish a user name and password prior to registering for your first ISGO event. See details at isgo.iands.org/faq/
Check out upcoming ISGO events and if you are not already an ISGO™ Subscriber, consider how subscriber benefits will continue to mount up while also providing essential support to IANDS for continuing to provide these events and related services.
[Note: IANDS is a non-profit organization and the current restricted public venues are a dramatic exposure to continued operations. The length of time for this period of constricted activities is unknown but requires that attention be given to covering fixed operating costs while still making every effort to respond to the demand for services. The continued support of IANDS members and the regular public using these services is greatly appreciated.]