Transformation Steps after a Near-Death Experience  – Ruth Secreto
Friday, April 10, 2020, 7:00 pm AZ
Ruth Secreto suffered multiple complications and heart failure during surgery 30 years ag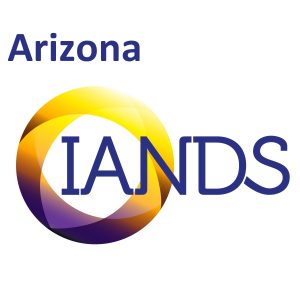 o and had a profound near-death experience. Though her experience was deeply profound, Ruth was left with resentment, anger, and confusion as to why she was sent back. As a result of this resentment, Ruth sunk into a very dark place of alcohol abuse, co-dependency, and depression.
In time, Ruth was guided on a very specific path of recovery and reconnection with God. In this, Ruth began to understand the message originally given to her during her NDE. Through this healing, she found  purpose and passion helping others heal and connect spiritually. She now speaks to various audiences sharing important information she learned from her NDE.
Speaker Bio:
Ruth is a graduate of the University of Akron with an Associate Degree in Applied Sciences and a Certification in Alcohol Studies. Her purpose and passion revolve around being of service to others and sharing what she learned. She is a Drug and Alcohol Counselor, an inspirational speaker, a spiritual intuitive and a mentor. She has been featured on the television show "Carrying the Message".
 ——————————————————
Attend in-person or online… the in-person event is at St. Francis in the Foothills, 4625 E. River Rd, Tucson, AZ. The online broadcast link will be emailed with the receipt and a reminder email is sent a day before the event start time.
ISGO registrants can attend the in-person event or join the online broadcast in a listen-only webinar with Q&A text chat mode. However, even if you miss the live event, as an ISGO registrant you can watch the recording of the event at your leisure after it is loaded to the ISGO Video on Demand catalog.
If you are an ISGO Subscriber (that is you have an active IANDS membership at the Supporting or higher level), this webinar registration fee is only $10; for all others, it is $15 to RSVP.
If this is your first time on the ISGO site, you will have to establish a user name and password prior to registering for your first ISGO event. See details at isgo.iands.org/faq/
Check out the many upcoming ISGO events and if you are not already an ISGO Subscriber, consider how as a subscriber those benefits will mount up fast!