Spontaneous Awakenings-Awakening at Light Speed
Saturday, April 15th, 2023 @ 1pm EST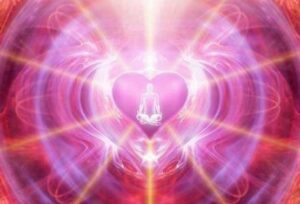 A Message from Sandra:
In this event I'll discuss my experience of a spontaneous awakening where the light "woke me up" at light speed while still being in my physical body. While NDE's pass over into a full light experience, my talk will describe what it's like to have one foot on earth in your physical body and another foot in the spiritual realm-a true spirit experience in a human body! I'll take you through the events that led up to causing my spontaneous awakening, the sign posts that were in my journey prior to my awakening, the gifts of the light and my intimate experience of what it means know "All is One".
How did this "spontaneous awakening" happen and what does that mean? I'll walk you through the what, how and touch on the why as well. Together, we'll walk you through the events leading up to my spontaneous awakening that I believe helped guide the light to me. I'll give a detailed account of the abruptness of a spontaneous awakening, the encounter with the light, and the gifts that light infuses through you. Ever wanted to know every detailed story in the Bible and Gnostic texts immediately and be able to quote them? That was just one gift that entered me at the speed of light. I'll take you through the experience of knowing what it means to create your own reality by experiencing thought into instant form or reading minds. We'll also discuss what it's like to experience and know ALL is One by the direct experience of becoming one with all.
Along the way, I'll also share how my guides helped me through adjusting to this immediate awakening-from my Italian grandmother's spirit to a shaman to a Buddhist monk–my dream team showed up and helped me adjust, adapt and accept the new me , full of light!
ABOUT SANDRA:
Sandra Bonola holds an MBA and is a Certified Archetypal Counselor via the Caroline Myss Educational Center. She helps guide those in need of spiritual direction and guidance via talks, one on one and through her writing. She has written two books- "The Lost Soul Stories" and "Trusting Hope".
She can be reached at SandraHBonola@gmail.com 
The recording is included free with your RSVP to the event.