*** A talk from a scientist traveling through an experienced-based change,  adjusting from a materialist to a non-materialist point of view. Exploring the mystery to the point of validating it's not a function of physical matter, but being more than that, a lot of the mystery still remains! A true savant, having an ability following a transcendent experience and exploring the change to the degree possible with advanced scientific principles applied. ***
This event is past, it's video recording should be available within 24-48 hrs.
Dr Anthony Cicoria – The Lightening Sonata
Friday, October 16, 7 pm Eastern (4 pm Pacific)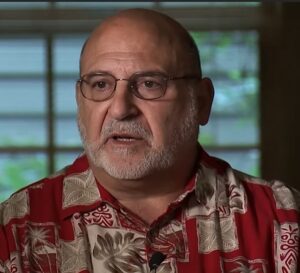 A Near-Death Experiencer by Lightning, Anthony Cicoria, MD, receives musical downloads.
Anthony Cicoria MD, Orthopedic Surgeon previously from New York, now located in Maine, was a scientist who didn't believe near-death experiences were reality until it happened to him. Dr. Cicoria was highlighted in neurologist Oliver Sack's book titled, "Musicophilia: Tales of Music and the Brain", after he was struck by lightning and later began receiving 'downloads' of classical music. Hear Dr. Cicoria describe what he experienced and enjoy a short virtual piano performance.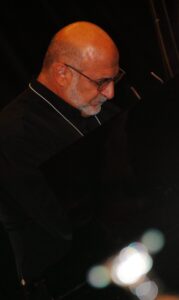 This picture was taken showing orbs of light covering his hands while playing!