Rev. Dr. Clifton Sawyer shares NDE from Hypothermia
Friday, Dec 20, 7 pm, EST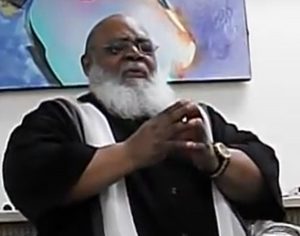 Join us to hear Rev. Clifton Sawyer talk at the Durham IANDS meeting about his near-death experience due to hypothermia a few decades ago during a very cold winter.
Rev. Clifton was translated into the presence of a being he sensed was Jesus who gave him a tour of the place some call "heaven".
Since then, Clifton now has the ability to visit the 'other side" during his extraordinary almost daily spiritual journeys and bring back messages to help many around him.
Rev. Sawyer will also share his newer view and expanded understanding of spiritual realities and how he now focuses on hosting open, interactive forums where those who are seeking spiritual advancement can listen and understand they are loved and accepted by the Creator regardless of their beliefs, religious affiliation, or lifestyle.
Come and experience a very unique moment with Rev. Sawyer as he brings  'the other side' to the here and now.
——————————
ISGO registrants can join the live event online in listen-only webinar mode with Q&A text chat mode. However, if you miss the live broadcast, as an ISGO registrant you will receive a link to watch the recording of the event at your leisure. The recording will be loaded to the IANDS access site within a couple days after the live event finishes then an email with the link is sent.
If you are an ISGO Subscriber (that is you have an active IANDS membership at the Supporting or higher level), this webinar registration fee is only $10; for all others, it is $15 to sign-up.
If this is your first time on the ISGO site, you will have to establish a user name and password prior to registering for your first ISGO event. See details at isgo.iands.org/faq/
Check out the many upcoming ISGO events and if you are not already an ISGO Subscriber, consider how as a subscriber those benefits will mount up fast!