EXPLORE THE EXTRAORDINARY PODCAST
Saturday, January 28th  1pm EST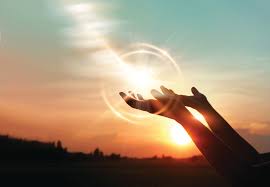 IANDS Groups and Events would like to invite you to a FREE event.
Daniel Endy will discuss our upcoming podcast 'Explore The Extraordinary Podcast' with host, Betty Guadagno.
Betty Guadagno had a spiritually transformative experience in March of 2019. Betty underwent a 180 degree transformation from drug addicted, sex worker, and radical atheist to a devout believer, in long term recovery, working as a recovery coach. During her integration process, she felt an incredible pull towards establishing spiritual community in her life. She has been connected to the IANDS community since December of 2020. Betty began her involvement with IANDS as an attendee of our sharing groups. She quickly got involved with service to the community by volunteering as a facilitator and moderator. Betty then moved into the role of Webinar Coordinator for IANDS Groups and Events.
During this event Betty will share about the mission and intended purpose of creating the 'Explore The Extraordinary Podcast'. We will be looking for first time shares, experiencers, teachers, researchers, and others on the spiritual path that would like a space to share. All are encouraged to reach out to be involved in this project.
Please email exploretheextraordinarypodcast@gmail.com to be a guest.
There is no cost to attend this event. To continue to bring you a wonderful experience, we thank you in advance for your kind donations.
This event is brought to you by IANDS Groups and Events
This event will be recorded. The recording is included free with your RSVP to the event. This event will also be available on Youtube.