Animal Communication and Healing with Ginny Jablonski
(Users of a free-event coupon will not have access to the video recording that can be purchased separately when available.)
Following a near-death experience in which animals asked Ginny to return to fulfill an important task, she realized she possessed extraordinary gifts. This awareness sent her on an amazing spiritual journey of discovery an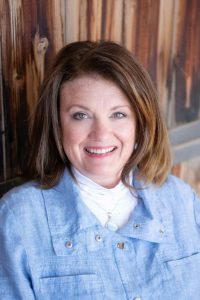 d self-healing during which she overcame the debilitating effects of emotional and physical abuse, PTSD and Lyme Disease.
Inspired and guided by these events, Ginny works with both humans and animals who have suffered trauma. In 2017 she began dedicating all of her free time working with traumatized animals following her dramatic personal experience attempting to rescue an injured horse named Clare displaced from the Lilac Fire in San Diego, CA in late 2017. Since then Ginny has worked with more than 300 traumatized animals.
---
RSVP for this webinar and you can watch this event as a live broadcast. Registrants will receive a "Join" link along with the purchase receipt. A reminder email containing the link will also be sent the day before the event.
However, if you miss the live broadcast, as an ISGO registrant you will receive a link to watch the recording of the event at your leisure as it will be loaded to the IANDS Vimeo account the day (or two) after the live event finishes and then an email with the link is sent to watch the recording when convenient.
If you are an ISGO Subscriber (that is you have an active IANDS membership at the Supporting or higher level), this webinar registration fee is only $10; for all others it is $15 to sign-up.
If this is your first time on the ISGO site, you will have to establish a user name and password prior to registering for your first ISGO event.
Check out the many upcoming ISGO events and if you are not already an ISGO Subscriber, consider how as a subscriber those benefits will mount up fast!