Don't miss this opportunity to honor Dr. Bruce Greyson's foundational work over four decades in the field of near-death studies…
Now! You can reserve your seat to honor this person for the incredible gift of a lifetime of service that has changed the world's awareness and perception of the phenomenon of near-death and similar experiences.
Saturday, March 6, 10 am PST (1 pm EST) <= correct start time!
More details to follow… but now you can save your seat because this is expected to be a very popular event…
It will include a fireside chat with Dr. Greyson and his journey to this achievement. Also, expected are others whom you will know, giving their testimonies and gratitude for this man's lifetime of being the most prolific researcher documenting the reality of this phenomenon and more…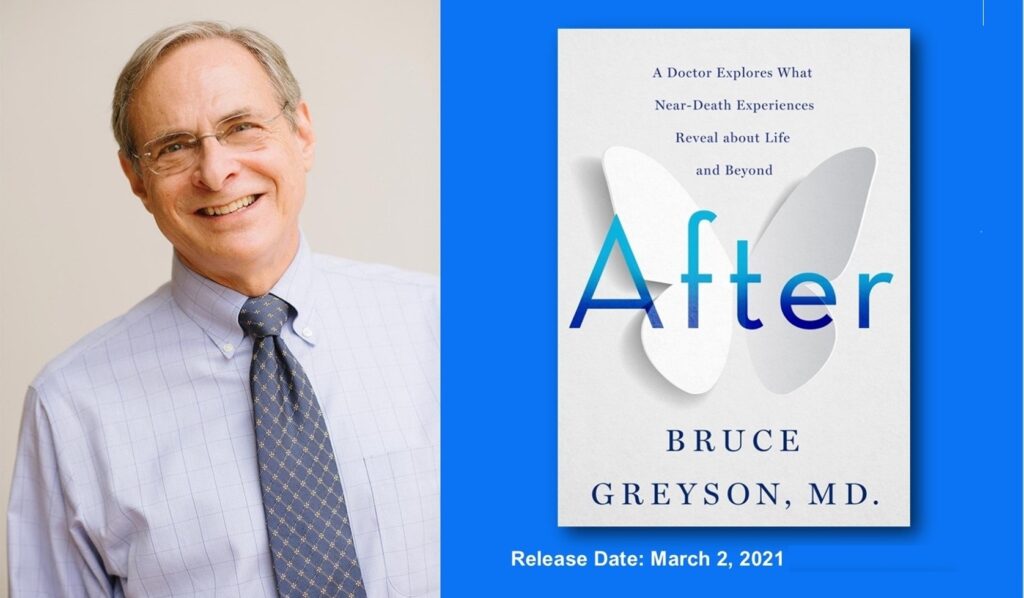 There will be book deals for the purchase of Dr. Greyson's book at launch and you will be eligible with your RSVP to place an order as the details become available…
So, here it is … put the date and time, March 6 starting at 10 am PST (1 pm EST) on your calendar,  plus the system will email you a reminder … you will want to be part of this occasion! (Note: should you have to miss it, your rsvp will have access to the recording of this day to remember!)
After: A Doctor Explores What Near-Death Experiences Reveal about Life and Beyond
After | Bruce Greyson | Macmillan