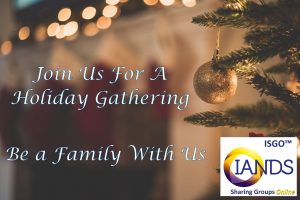 This is a free event for anyone that cares to join.
Thank you all for your support and understanding of the mission of this organization that is first and foremost to share Love and Light for all.
To signup, if you don't already have an ISGO account, please register by creating a no-cost account (see help at Frequently Asked Questions ).