Presented by:  Northern Virginia IANDS
Facilitator:      Angie Willson-Quayle, PhD
Date/Time:     Sunday, January 24 at 11 am PST | 2 pm EST 
Talk: "An En-lightning Experience" with Paul Aurand, MHt
Paul Aurand was struck by lightning in July of 1998. While struggling with the aftereffects, Paul was regressed back to his "en-lightning" NDE to re-experience the unconditional love and oneness that released his trauma and led to a deep personal transformation. This set him on a search to find a way to help others experience the same transformational qualities of an NDE without the trauma of dying or being killed.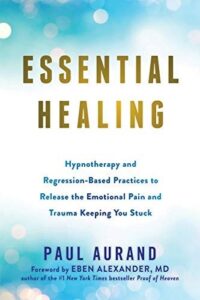 Paul's search led him to Life Between Lives (LBL) hypnotic regression which was developed by Dr Michael
Newton. Newton regressed over 7000 people to the afterlife and documented their cases in his books Journey of Souls and Destiny of Souls. Fascinated by the many parallels between NDE and LBL, Paul began to research the potential of hypnotic NDE regression. He joined forces with a cardiologist in Canada and a psychiatrist in Lisbon to conduct a pilot study with 20 sudden cardiac arrest patients who all had to be resuscitated. Each patient was regressed to recover the healing gifts and messages and release the trauma from their NDEs.
Website: Near Death Experience – Paul Aurand, MHt
Bio-Certifications:
Certified Hypnotherapist International Assoc of Counselors and Therapists
Certified Hypnotherapist National Guild of Hypnotists
Certified Instructor International Association of Counselors and Therapists
Lead Trainer The Michael Newton Institute
Alliance Training Program The Michael Newton Institute
Medical Hypnotherapist National Council for Medical and Clinical Hypnotherapy
Clinical Hypnotherapist National Council for Medical and Clinical Hypnotherapy
Master Hypnotherapist National Association of Transpersonal Hypnotherapists
Life Between Lives Therapist The Michael Newton Institute
Bio-Positions:
Founder and Director The Holistic Healing Center
First Elected President The Michael Newton Institute
Director of Education The Michael Newton Institute
International Trainer Holistic Healing Center
– – – – – – – – – – – – – – – – – – – –
About: Northern Virginia IANDS (NoVA)
Our Chapter is now partnering with Unity of Fairfax Church and IANDS Sharing Groups Online ISGO (ISGO) and our mission is to support individuals who have had an NDE as well as to provide a venue for anyone interested in learning more about this fascinating phenomenon and other metaphysical topics.
We invite speakers and facilitate discussions in a respectful and welcoming manner. Our meetings will remain virtual until further notice. For more information about our Chapter, please visit our IANDS NoVA Meetup Group (https://www.meetup.com/IANDS-Northern-Virginia/).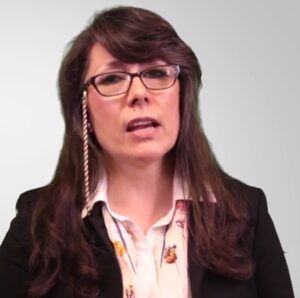 We meet most 4th Sundays of the month at 2pm EST (please be advised, dates may vary). There is a $15 per person/per meeting fee, which go to Speaker fees, Meetup.com and Zoom platform expenses as well as Chapter dues. To find out more or if you are having trouble with registration, please email me at AngieWQ09@gmail.com.
Kind regards, Angie, Chapter Host
– – – – – – – – – – – – – – – – – – – –
If you are an ISGO Subscriber (that is you have an active IANDS membership at the Supporting or higher level), this webinar registration fee is only $10; for all others, it is $15 to sign-up.
If this is your first time on the ISGO site, you will have to establish a free account with user name and password prior to registering for your first ISGO event. See details at isgo.iands.org/faq/
Check out the many upcoming ISGO events and if you are not already an ISGO Subscriber, consider how as a subscriber those benefits will mount up fast!