Presented by:  Northern Virginia IANDS
Facilitator:      Angie Willson-Quayle, PhD
Date/Time:     Sunday, December 20 at 11 am PDT | 2 pm EDT 
Talk: "How Dying Saved My Life" with David Bennett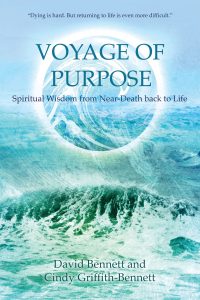 David Bennett was once a brash young commercial diver and Chief Engineer of the Research Vessel Aloha. His harsh personal philosophy was "you cut your swath through life to survive." But one night he was caught in a violent storm off the California coast where he drowned.
While technically "dead," he met beings of light, relived his life, and peeked into his future, all resulting in a complete paradigm shift for him. Later in life, he discovered he had stage IV lung and bone cancer—so advanced that his spine collapsed. Miraculously, he survived once again. These brushes with death taught him even more about living, loving, and how to find purpose in his life.
David brings listeners right into the heart of the near-death experience NDE,) including his path changing life review, being surrounded by the love, the light, and meeting the Soul Family. Part lecture and part guide for achieving spiritual growth, this talk shows how to integrate the most traumatic of incidents into one's spiritual path in order to live a more meaningful life.
Bio:
David Bennett enjoys the retired life of a public speaker, author, energetic healer, and transformational life coach. He has had many appearances on radio and television, including on The Story of God with Morgan Freeman, Doctor Oz, Angels, Among Us, NBC National News, and PBS.
– – – – – – – – – – – – – – – – – – – –
About: Northern Virginia IANDS (NoVA)
Our Chapter is now partnering with Unity of Fairfax Church and IANDS Sharing Groups Online ISGO (ISGO) and our mission is to support individuals who have had an NDE as well as to provide a venue for anyone interested in learning more about this fascinating phenomenon and other metaphysical topics.
We invite speakers and facilitate discussions in a respectful and welcoming
manner. Our meetings will remain virtual until further notice. For more information about our Chapter, please visit our IANDS NoVA Meetup Group (https://www.meetup.com/IANDS-Northern-Virginia/).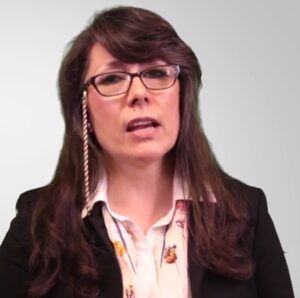 We meet most 4th Sundays of the month at 2pm EST (please be advised, dates may vary). There is a $15 per person/per meeting fee, which go to
Speaker fees, Meetup.com and Zoom platform expenses as well as Chapter dues. To find out more or if you are having trouble with registration, please email me at AngieWQ09@gmail.com.
Kind regards, Angie, Chapter Host
– – – – – – – – – – – – – – – – – – – –
If you are an ISGO Subscriber (that is you have an active IANDS membership at the Supporting or higher level), this webinar registration fee is only $10; for all others, it is $15 to sign-up.
If this is your first time on the ISGO site, you will have to establish a free account with user name and password prior to registering for your first ISGO event. See details at isgo.iands.org/faq/
Check out the many upcoming ISGO events and if you are not already an ISGO Subscriber, consider how as a subscriber those benefits will mount up fast!