What happens when we die…?  with Dr. Yvonne Kason

Join us and find out! Hear from someone who has had five Near-Death Experiences and multiple Spiritually Transformative Experiences herself, … IANDS president, Dr. Yvonne Kason, MD, MEd, CCFP, FCFP. Dr.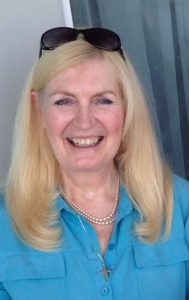 Yvonne is an internationally known resource on NDE's and Spiritually Transformative Experiences, and now has five published books including the just-released, Touched by the Light: Exploring Spiritually Transformative Experiences. Her earlier book, Farther Shores, is considered a classic in this field; plus, Dr. Yvonne was just featured on Dr. OZ and Coast-to-Coast AM.
NOTE: Because of concerns about the Coronavirus, Dr. Yvonne's scheduled Portland IANDS in-person appearance is canceled and will only be available online using IANDS Sharing Groups Online … so register here now!
Please join us on March 21st from 1:00-2:30 pm Pacific time to enjoy this fascinating and inspirational presentation. The advantage of joining online with ISGO™ is that your registration includes access to the event's recording when published (PLUS… it helps the Portland IANDS group recover the cost of the canceled ticket!).
See you there, Jane.  For any questions about Portland-IANDS, contact group leader, Jane de Forest at janesinspiration@gmail.com.