"I was shown a new positive future for humanity has now been realized by events on earth as observed by the Messengers in my latest NDE earlier this month!"

with Rabbi Stephen Robbins, Psy. D., D.D.
Rabbi Robbins has had eight near-death experiences, the most recent being this month, November, 2020. Rabbi is eager to share the positive messages from this latest experience. The capstone message is that "humanity has turned the corner and will continue to realize even more that 'we are all dependent on each other' resulting in less avarice between competing ideologies and more agreement to co-exist for healing the welfare of ourselves and the planet!"
Rabbi Robbins' first NDE occurred at birth when he was born dead in 1944 with the umbilical cord wrapped around the neck of his fetus. His second NDE was in l964 from severe hepatitis, then 1987 with a collapse lung from influenza originally contracted in 1985 with aggravation to previous severe lung damage, and again in 1991 with a second lung collapse followed by a third lung collapse in 2005 and by a severe shingles infection which left him in level 10 pain.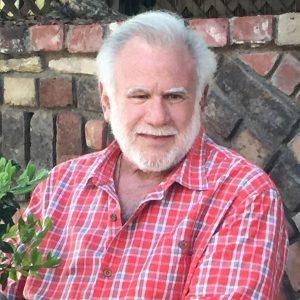 The sixth NDE was in January 2018, in which he received a message about IANDS which he knew nothing about at the time of this NDE. The seventh NDE was in May of 2020 in which he had massive organ failure, pneumonia, blood clots while in the hospital. Rabbi Steve was out of his body in near-death experiences several times. He has since been part of a research project for IANDS on NDEs and prophetic visions conducted by Robert and Susan Mays. Those videos are available on the IANDS website.
**** Special Message from Portland Oregon IANDS ****

Greetings!  My name is Greg Thompson and I am the new group leader for the Portland IANDS chapter.  I want to thank Jane de Forest for her hard work as the previous group leader.  She is a good friend and I wish her well.
I personally have had several near-death experiences and one shared death experience. In addition, I have had guidance to help me on my intended path in this life. I have helped people through rough times with grief, providing comfort and aid to people all around the world with the help of my guides.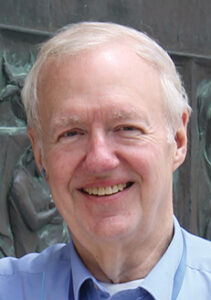 I spoke about these experiences at a Portland IANDS meeting last January and have been involved in IANDS for the past three years off and on. I have written a book about my experiences and it is being published soon. It is titled 'Living with My Spirit Guides'.
I am excited about working with the members and friends of Portland IANDS. Talking and working with people of similar interest in an area that was for a long time ridiculed is a breath of fresh air. Everyone has a different and valuable perspective on the world and deserves to be able to share their experiences and thoughts in a safe environment. I believe IANDS provides that space.