IANDS launches ISGO Webinar Guest Speaker series:
South Bay IANDS features Dr. Mary Neal – Saturday, October 19, 2019, 1 pm PDT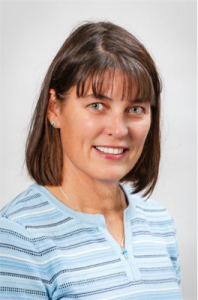 Dr. Mary Neal is a board-certified orthopedic spine surgeon who drowned while kayaking on a South American river. She experienced life after death. She went to heaven and back, conversed with Jesus and experienced God's encompassing love. She was returned to Earth with some specific instructions for work she still needed to do. Her life has been one filled with miracles and the intervention of God. Her story gives reason to live by faith and is a story of hope.
Dr. Neal was born and raised in Michigan and graduated from the University of Kentucky before attending the UCLA medical school. She completed her orthopaedic surgery training at the University of Southern California after which she lived in Sweden, Switzerland, and Los Angeles while undergoing 1 1/2 years of specialty training in spinal surgery before becoming the Director of spine surgery at USC. Five years later, she left the University for private practice.
She currently lives and works in Jackson Hole, Wyoming, where she and her family enjoy everything the outdoor world offers, especially all forms of skiing, bicycling, boating, and hiking.
The South Bay IANDS website is: http://sbiands.org/
RSVP for this webinar and you can watch this event as a live broadcast. Registrants will receive a "Join" link along with the purchase receipt. A reminder email containing the link will also be sent the day before the event.
However, if you miss the live broadcast, as an ISGO registrant you will receive a link to watch the recording of the event at your leisure as it will be loaded to the IANDS Vimeo account the day (or two) after the live event finishes and then an email with the link is sent to watch the recording when convenient.
If you are an ISGO Subscriber (that is you have an active IANDS membership at the Supporting or higher level), this webinar registration fee is only $10; for all others it is $15 to sign-up.
If this is your first time on the ISGO site, you will have to establish a user name and password prior to registering for your first ISGO event.
Check out the many upcoming ISGO events and if you are not already an ISGO Subscriber, consider how as a subscriber those benefits will mount up fast!