IANDS launches ISGO Webinar Guest Speaker series:
South Bay IANDS features Shawna Ristic – Tuesday, September 24, 2019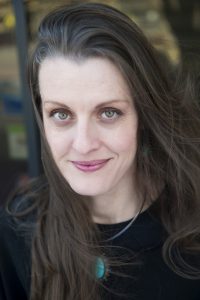 Nationally recognized body therapist and intuitive healer who awoke from a 3-week coma and near-death-experience in 1993. Awakened to her purpose, she helps people heal and find their way back to their spiritual home, exiting the cycle of birth, death, and rebirth.
For over 22 years she has honed her hands-on and intuitive healing skills, working with thousands of people. Shawna is the creator of the workshop series Be-coming Your Intuitive Self. She helps you develop vibrational awareness as a powerful tool to navigate the world. www.shawnaristic.com.
The South Bay IANDS website is: http://sbiands.org/
RSVP for this webinar and you can watch this event as a live broadcast. Registrants will receive a "Join" link along with the purchase receipt. A reminder email containing the link will also be sent the day before the event.
However, if you miss the live broadcast, as an ISGO registrant you will receive a link to watch the recording of the event at your leisure as it will be loaded to the IANDS Vimeo account the day (or two) after the live event finishes and then an email with the link is sent to watch the recording when convenient.
If you are an ISGO Subscriber (that is you have an active IANDS membership at the Supporting or higher level), this webinar registration fee is only $10; for all others it is $15 to sign-up.
If this is your first time on the ISGO site, you will have to establish a user name and password prior to registering for your first ISGO event.
Check out the many upcoming ISGO events and if you are not already an ISGO Subscriber, consider how as a subscriber those benefits will mount up fast!