This event is past, it's video recording should be available within 24-48 hrs.
"You Will Be Okay Speak Softly" 
with Lisa Ward, Friday, October 9 at 3:30 pm PDT | 6:30 pm EDT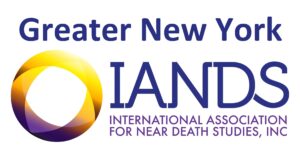 Lisa Ward will be sharing with you what many call a spiritual transformative experience . Her inspirational story started with serious health concerns beginning in 2012.
Lisa lives in the Syracuse area. She was diagnosed with several serious conditions including two brain tumors – one on the cerebellum, one on the pituitary gland. She had a 5mm lung tumor, rheumatoid arthritis, neuropathy, chiari malformation with hydrosyringomyelia, COPD, bowel and bladder incontinence and the list goes on.
She would end up in the hospital by ambulance at least once a week. Lisa could no longer do anything that she could once do. She was in constant pain. Lisa had been to the NY Presbyterian Hospital in NYC, she had been to the Mayo Clinic in Jacksonville, Florida, she had been to Chiari Institute in Long Island. She was becoming deeply depressed and running out of hope. Hospice had called, Blue Cross/Blue Shield called frequently.
She went to bed one night asking God to take her, to forgive her and let her die. Lisa sobbed herself to sleep and woke around 4am, eyes still wet with tears to a voice like no other. This voice said "You will be ok speak softly." A love and a peace overcame her, she had no pain for the first time in almost 4 years.
Lisa is now a reiki master, a hypnosis consultant and is NLP certified. She will share with you her journey and the amazing things she learned along the way to healing. She will speak on unconditional love and the power of meditation and discovering her purpose.
– – – – – – – – – – – – – – – – – – – –
If you are an ISGO Subscriber (that is you have an active IANDS membership at the Supporting or higher level), this webinar registration fee is only $10; for all others, it is $15 to sign-up.
If this is your first time on the ISGO site, you will have to establish a user name and password prior to registering for your first ISGO event. See details at isgo.iands.org/faq/
Check out the many upcoming ISGO events and if you are not already an ISGO Subscriber, consider how as a subscriber those benefits will mount up fast!