The Hypnosis Hypothesis – Stephen Poplin, M.A., CHT
Saturday, March 7 at 10 am EST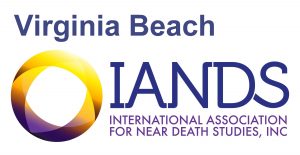 It has been stated since before the words of Jesus that the majority of people are asleep. Some pioneering individuals "awaken" from that sleep and their communities honor them as teachers.
The name "Buddha" means "the awakened one." The terms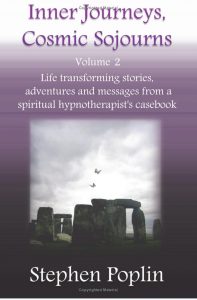 "born again" or "awakening" refer to the recognition that we are asleep (or conditioned, programmed conformists) and that there are ways to come forth from our slumbers. NDE studies are full of awakenings. The hypnosis worldview offers clues to this religious and psychological dynamic, for it points to altered or trance states that we all move in and out of throughout our days. Stephen will explore the many surprising ways that humans are transformed from curious, exuberant children into passive, obedient adults. He explains how we can reclaim our original perceptions and awaken to Life and Spirit! Let us bring forth that happy and curious child again!
About Stephen Poplin:
Stephen Poplin, M.A., CHT, is a transpersonal hypnotherapist, college instructor, astrologer, and interfaith minister of the Fellowship of the Inner Light. He moved to Virginia Beach, Virginia in 1981 for nine years to study the Edgar Cayce readings. He gave talks at the A.R.E. on Astrology and the Cayce philosophy and he began his professional career as a past life regressionist and spiritual coach. When he lived in Marin County, California, he enjoyed the IANDS meetings there. As a therapist and teacher, he has clients nationwide and in Europe, and is presently commuting between the USA and Europe. Stephen was the International Director of the Newton Institute for Life Between Lives Hypnotherapy, and Co-Director of the Astrology Institute West in California. After years of study and revisions, his books have been published: "Inner Journeys, Cosmic Sojourns: Life transforming stories, adventures, and messages from a spiritual hypnotherapist's casebook"—a manual for living disguised as books on reincarnation!
– – – – – – – – – – – – – – – – – – – –
If you are an ISGO Subscriber (that is you have an active IANDS membership at the Supporting or higher level), this webinar registration fee is only $10; for all others, it is $15 to sign-up.
If this is your first time on the ISGO site, you will have to establish a user name and password prior to registering for your first ISGO event. See details at isgo.iands.org/faq/
Check out the many upcoming ISGO events and if you are not already an ISGO Subscriber, consider how as a subscriber those benefits will mount up fast!