Life After Breath – Jacob Cooper, Saturday, December 7 at 10 am EST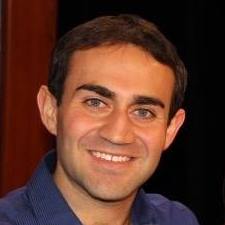 Jacob Cooper had a childhood Near-Death Experience (NDE). He will share the details of his childhood NDE and the many lessons that he gained from life after death. Since a young age, Jacob has been in touch with the spirit realm. In sharing his experience and message to others, he brings lightness towards death and helps others re-remember their spiritual truths.
Based on his NDE, Jacob will provide an opportunity for participants to understand the continuity of consciousness past this lifetime within a physical body. He will provide evidential angles that death is nothing to fear but also can be embraced as the time draws near. Jacob will be providing not only tools for individuals trying to process life after death but also finding tools to better understand ways to enhance their life.
Jacob Cooper provides services as a New York State Licensed Master Social Worker (LMSW) and provides individual and group psychotherapy sessions in a dual Mental Health and Substance Abuse recovery-oriented clinic. He runs two Mindfulness Meditation groups weekly. He is also a Reiki Master Teacher and provides Reiki healing sessions for mind, body, and spirit and trains students and attunes them to Reiki.
He has been a featured guest presenter for IANDS and has been featured on numerous television and radio programs. Jacob provides mindfulness workshops throughout colleges and has trained mindfulness-based stress reduction to Graduate School students at Tour College of Osteopathic Medicine and Adelphi University School of Social Work. He is a well sought after presenter throughout the United States. He provides private sessions and groups for past life regression therapy as a certified hypnotherapist. Jacob is currently working on his book about his near-death experience and more!!
If you are an ISGO Subscriber (that is you have an active IANDS membership at the Supporting or higher level), this webinar registration fee is only $10; for all others, it is $15 to sign-up.
If this is your first time on the ISGO site, you will have to establish a user name and password prior to registering for your first ISGO event. See details at isgo.iands.org/faq/
Check out the many upcoming ISGO events and if you are not already an ISGO Subscriber, consider how as a subscriber those benefits will mount up fast!