This Friday, May 17 at 7 pm EDT, Durham IANDS presents:
Richard E Kelly, LCPC, EdD, Postmortem Communication by Fatal Injury Victims with Police, Firefighters, & Emergency Medical Personnel at the Time of Death
Webinar ONLINE Tickets available – click here
IN-Person Tickets available – click here
Richard E Kelly, EdD, LCPC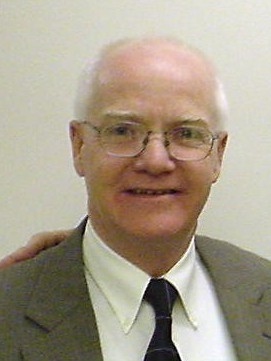 First Responders (police, fire, & emergency medical personnel) are regularly present at the scenes of traumatic deaths. There are over 2 million First Responders in the U.S. & over 250,000 traumatic deaths. One study shows that seventeen percent (17%) of those First Responders described having one or more feelings of "presence, attachment, or communication" with the deceased at the time of their death, yet these experiences are rarely mentioned among first responders.
The same study surveyed the First Responders' general spiritual beliefs finding that 92% believed in God, 76% believed in life after death, and 68% "prayed or attended services for deceased victims. This presentation will describe a number of these experiences and the ways in which the deceased tried to communicate with the First Responders. Also discussed will be the methods used by these workers to understand and cope with those communications – often through reverent acts.
Richard E. Kelly, Ed.D., LCPC, is in private practice as a licensed clinical professional counselor in the state of Maryland and has been counseling for over 40 years. He completed his doctorate at Clark University and his clinical specialty is post-traumatic stress disorder (PTSD). He is a retired Massachusetts State Police Detective Lieutenant and worked in federal law enforcement for fifteen years at Interpol, the U. S. Marshals Service and the FBI. Most of his career has been devoted to providing counseling and crisis intervention to emergency service workers and their families. Clifden-Counseling Services