This reservation is for internet access ONLY! An access email will be sent to the email address on this reservation at approximately 4 hours before the event start time. The reservation access device must be browser equipped to follow the URL (web address) sent with the access email. The access email will provide chat room access 20 minutes prior to start time for problem resolution… enjoy! PS: If you miss the online event, a link to the video when available will be sent to all registrants!
My ever after chronicles
Tuesday May 21, 2019 at 7:00 PM PDT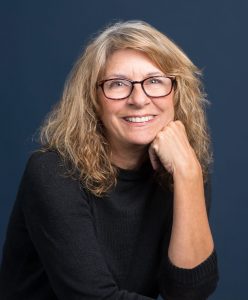 Author and speaker, Carol Vengroff, grew up on Long Island, New York in the 1950's and 1960's. Her father was a career pilot in the Air Force, and part of Carol's childhood was spent in France. Carol's mother, and personal hero, devoted her time to raising six active and highly accomplished children.
Her spiritual journey began in France in 1963 when she had a profound near death experience at age 12. Carol's first book, My Ever After Chronicles, is the story of her passage to heaven and back and the powerful inner awakening that followed. Carol currently speaks about her near death experience to an international audience and is a frequent radio guest.
For several years, she has been part of a growing collective of spiritual luminaries who are now stepping forward to not only share their accounts of their NDE's and the universal message of unconditional love, but to show how this looks when integrated into everyday life. Carol recognizes the transformation of human consciousness that is taking place on a global level. Her personal commitment is to serve the evolutionary process of awakening and remembrance of the Light within each person.
To that end, Carol is in the process of opening The Museum of Consciousness: a place that will function as curated experiences, merging spirit and science, where the meta and practical are seen through the lens of cultural and historical perspectives. It's a hands-on multimedia experience bringing together a diverse group of artists, wellness experts, and deep thinkers from many fields in a unique setting that will pose the question "What if?", in turn inviting a deeper contemplation of the possibilities. The Museum of Consciousness is meant to inform, engage, and spark curiosity, as an avenue for harnessing strength for tackling complex and pressing issues facing humanity and the next generation.
This is a 'Do Not Miss' event! 
Online reservations are $10 for active IANDS members and $15 for non-IANDS members — proceeds to benefit equally the non-profit International Association for Near-Death Studies (IANDS) and its non-profit affiliate, San Jose IANDS.