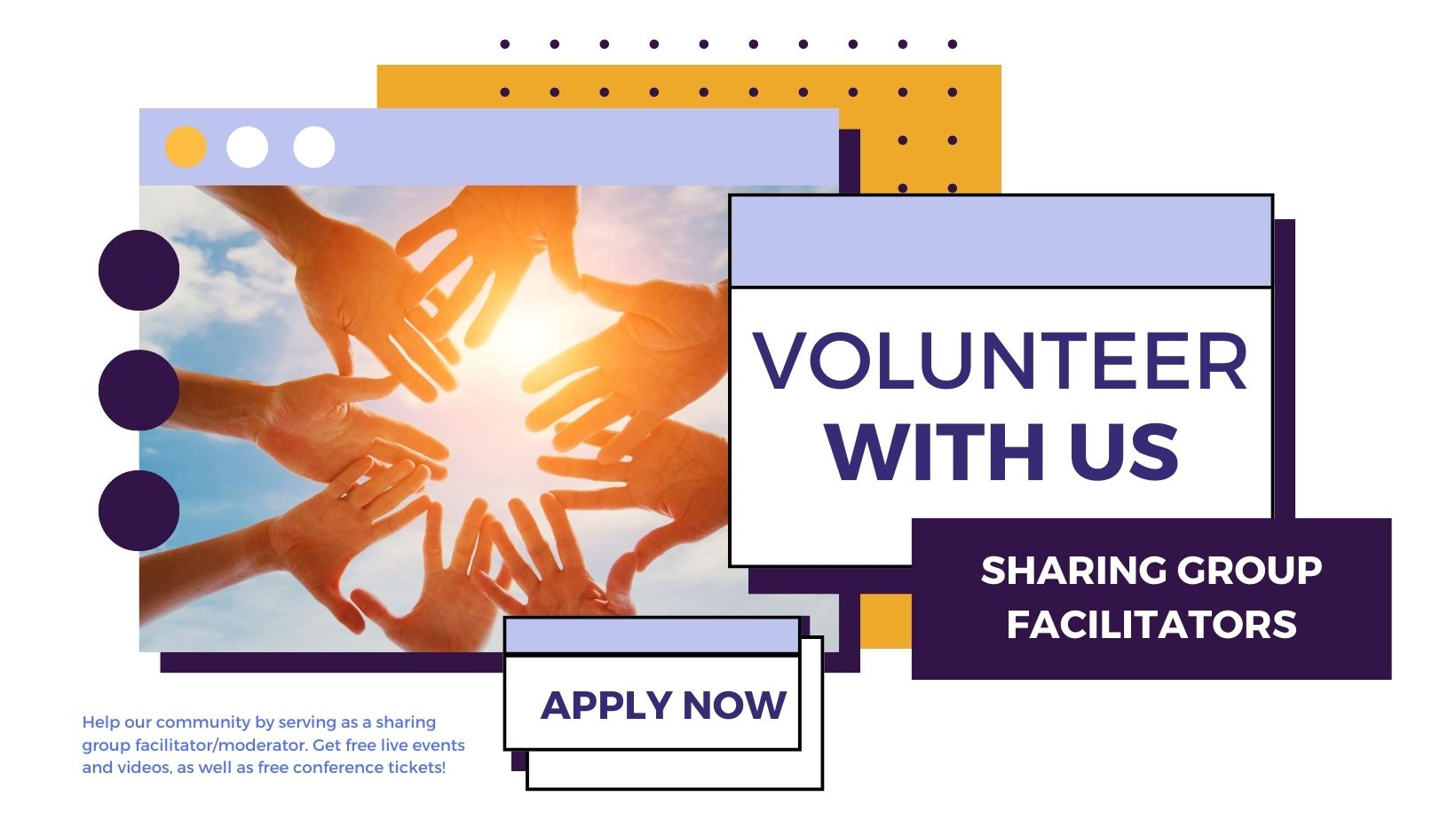 Welcome! Thank you for visiting this page to learn more about being a Certified IANDS Facilitator/Moderator.  The training is free. Our team is like a family. We have lots of fun while providing great groups that help experiencers, those who are grieving, and more. Give back to the community that supported you.
*Please note that you need to attend at least three sharing groups before applying to be a facilitator. If you have never facilitated a sharing or support type of group before, then please attend 6 sharing groups before applying.
This training consists of several steps that occur over the course of three months.
-Take a self-paced course consisting of facilitator/moderator roles, tips for being a great facilitator/moderator, Zoom security basics, IANDS core tenets for creating a safe sharing space, ways to address common challenges you may face, and more. A completion date will be assigned to you.
-Pass the course test with 80% accuracy or better on or before the completion date.
-Attend two practicums with our team where you will practice using Zoom functions and engage in scenarios that you may encounter as a facilitator or moderator.
-Shadow a facilitator/moderator team.
-Moderate up to 8 sharing groups and facilitate up to 8 sharing groups.
Please note that we ask that you have access to a computer and reliable internet service to be a facilitator. This is required to maintain our high quality of safety.
We ask that, once you are certified, you regularly (once per month) serve as a facilitator or moderator. We also ask that you attend at least three team meetings per year. These are offered once per month on an alternating basis, with one month's meeting on Sunday at 4 pm ET and the alternating month's meeting on Wednesday at 8 pm ET. Our team meetings include a special speaker each month, are a place to discuss the things you are encountering in the sharing groups, and a great place to visit with your IANDS family.
If you'd like to talk with one of us to learn more before applying, please email Angela at angela@iands.org.
Ready to apply? It's free. Just fill out the application below. You will need to share references and volunteer history, so you may want to look over the form and collect your information before filling it out. We're so very much looking forward to talking to you soon!