NEW!!! Click here for the "How to Setup an ISGO Account" video (useful for
all

access devices)
– or – for handheld / smart phone devices try this video "Smart Phone ISGO Account Setup".
Click on pictures to display the response to the posed question in a new tab… (

then

close the displayed picture

or

hit back arrow to return to this page).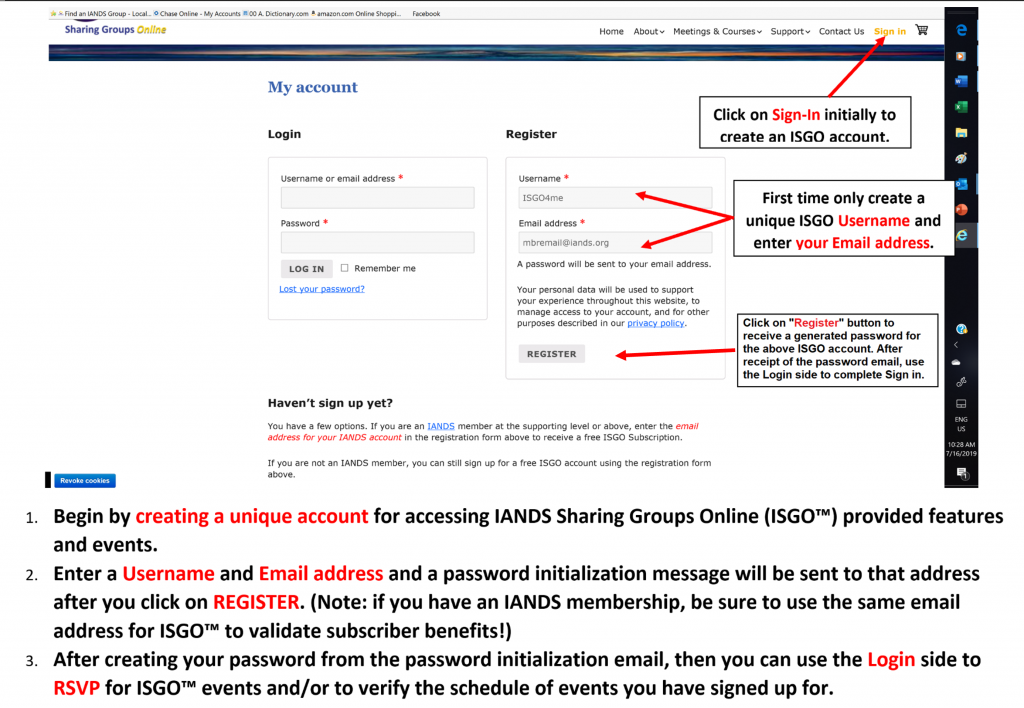 How to RSVP for an ISGO event?
Create an ISGO account if you have not already. Once an account is created, login and click Find an Event, under the Meetings & Courses menu, then click "RSVP Now" next to the event you would like to attend.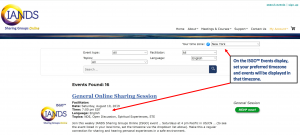 How to set a preferred Timezone for displaying ISGO events?
At the top right of the Find an Event page, use the pull down menu to select your timezone. NOTE: Cookies must be enabled.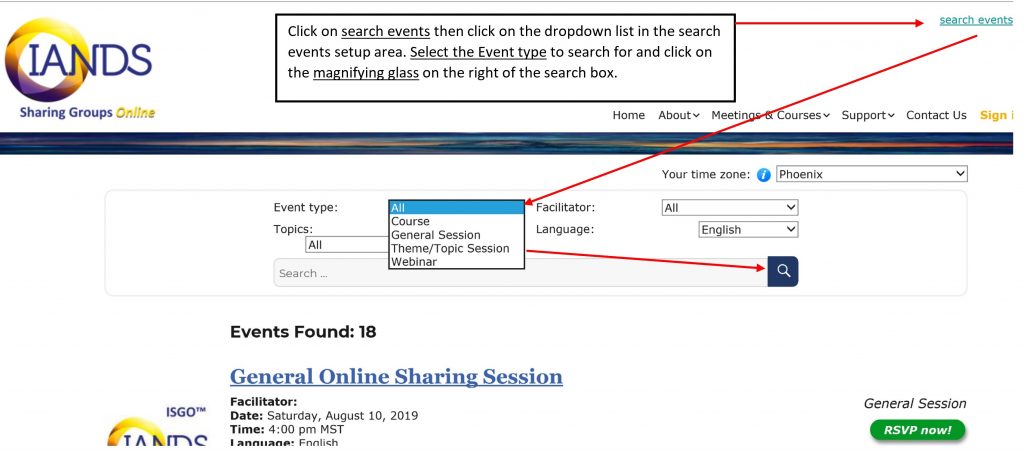 How to search for a particular Event type?
At the top of the Find an Event page, use the pull down next to "Event Type" and select either "Course, General Session, Theme/Topic Session, or Webinar".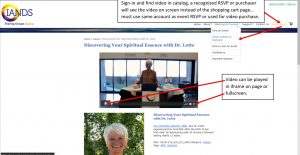 How to access Video on Demand after an RSVP registered video is loaded or a video is purchased from the Videos on Demand catalog?
What is an ISGO Subscriber and what are the benefits of that status?
An ISGO Subscriber is an active IANDS member at the Supporting level or higher (join here).
ISGO Subscriber benefits include discounts on all events.  Details on the Pricing page.