Click on the thumbnail icon to display the response to the posed question…
(then use the back arrow to return to this page).
How to RSVP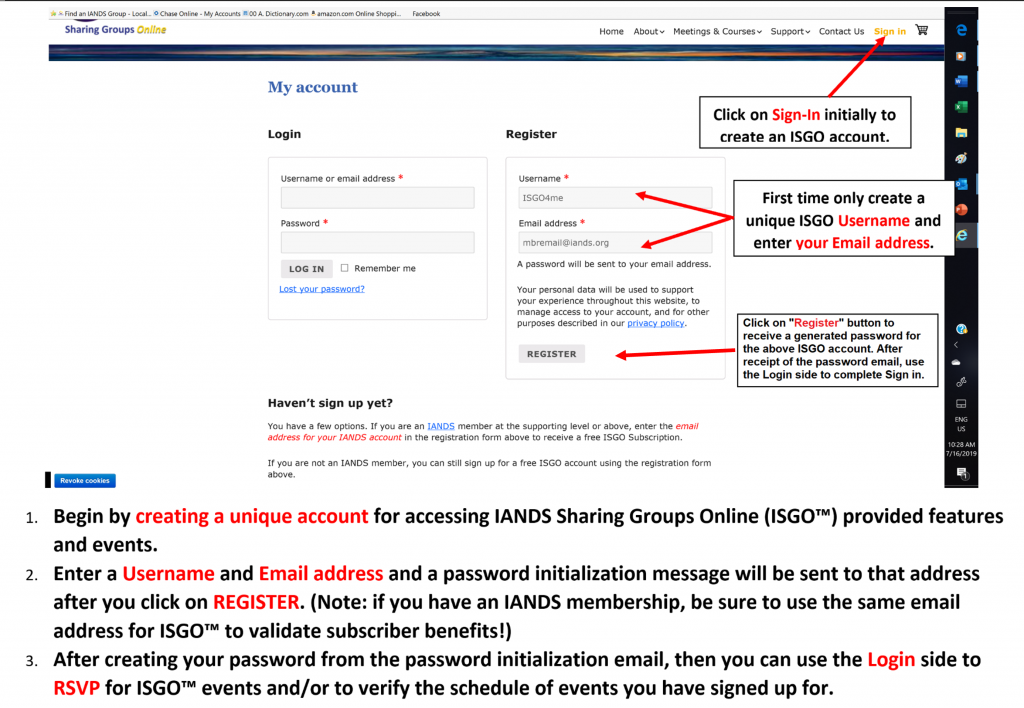 for an ISGO event?
Ans: First step is to create your unique ISGO account!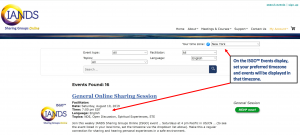 How to set a preferred Timezone for displaying on ISGO event descriptions?
(Note: Cookies must be enabled!)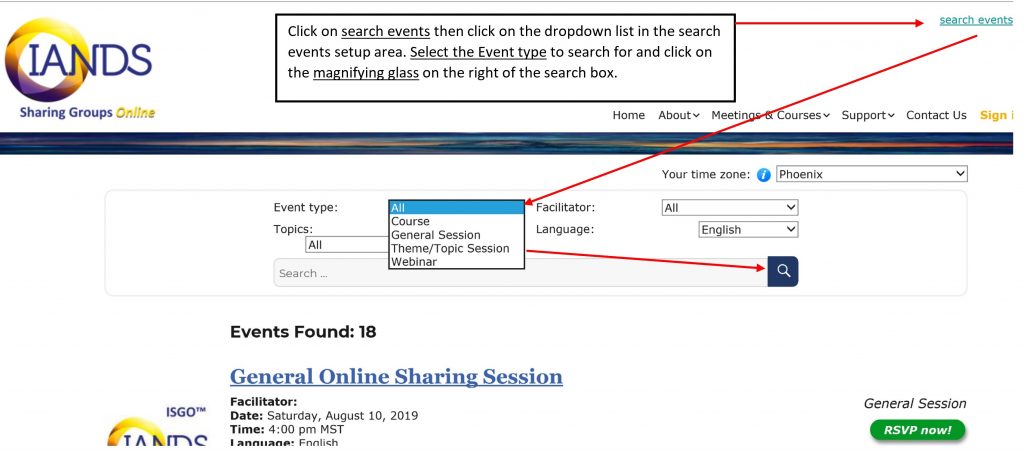 How to search for a particular Event type (Webinar, General Sharing Group, Theme/Topic or Course)?
What is an ISGO Subscriber and what are the benefits of that status?
1. An ISGO Subscriber is an active IANDS member at the Supporting or higher level (join here).
2. ISGO Subscriber benefits (normally, rare exceptions to these prices may occur).
2.a  General Sharing Sessions – Regular $5; Subscriber $0.
2.b  Theme/Topic Events – Regular $10; Subscriber $5.
2.c  Webinars (subject to special event pricing) – Regular – $15, Subscriber $10.
2.d  Courses – individually priced, normally with an early bird registration discount plus the Subscriber price is typically 20 to 40 percent cheaper than the quoted Regular price.