Chuck Swedrock, BSc Comp. Sci., MBA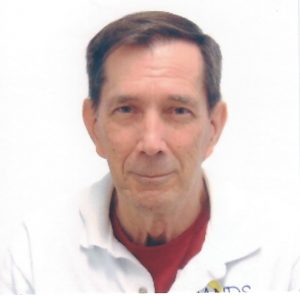 IANDS Board Member, 2005-2011, 2017-
ISGO™ Lead Moderator and co-Developer
IANDS Groups Coordinator and Technology Committee
ACISTE Life Coach
Residence: Arizona
Co-facilitator of Tucson & Central AZ IANDS Groups.
Occupation: Retired Information Technology Specialist
Dean Christensen
ISGO Certified Facilitator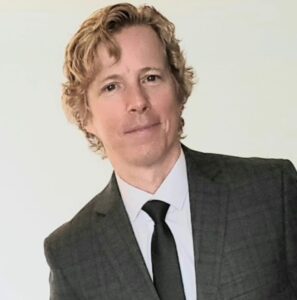 BS Interpersonal Communication
Dean has been a researcher of the NDE phenomenon for over thirty-eight years. A possible NDE (at a very young age) and multiple STE's have compelled Dean to actively share these spiritual phenomena with others. Dean has a deep fascination toward the human experience in tandem with the spiritual, as interpreted from the universal message of the NDE. As a musician and lover of music, Dean believes we can "tap into" various spiritual energies via the musical experience.
Ingrid Honkala, PhD
Ingrid  was born in Bogota, Colombia, where she grew up with her parents and three sisters. From the moment she drowned in a tank of cold water at the age of nearly three, Ingrid was aware of other dimensions of life than those most of us normally experience. She was also gifted with the wise input of "Beings of Light" who gave her invaluable insights and assistance as she faced the challenges of
growing up, falling in love, and finding her professional destiny as a research scientist and oceanographer.
Despite many hardships she accomplished her dreams, becoming not just a successful marine scientist, world traveler, and a mom, but also a mentor and a giver of light.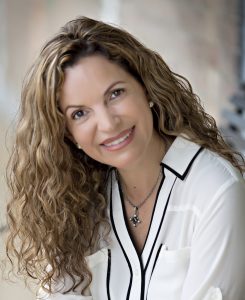 Through her compelling life adventure that journeys from her native Colombia to Europe and her eventual home in the United States — and from a deadly war zone to underwater explorations and a NASA research center — Ingrid reveals how any human experience can be illumined from within. If we are willing to pay attention to subtle signals, take our intuition seriously, and forgive our most challenging difficulties, anyone can experience a brightly guided life. Throughout her life Ingrid has been guided to meet and help many people on their journey to become aware of a deeper reality and reconnect with their inner wisdom.
In her autobiography called: "A Brightly Guided Life: How a Scientist Learned to Hear her Inner Wisdom." Ingrid reveals how after having her NDE, the first glimpses of heaven were revealed to her and the doors that allow her to communicate with Beings of Light were opened. Since then a myriad of experiences that many could call as mystical and perhaps impossible have crossed her path. However the Beings of Light have made it clear to her that she not here to convince anyone about anything but to be a giver of light. To accomplish this purpose she has been guided through an amazing journey of unimaginable challenges, awakenings and miracles where along the way she became the vehicle to help others to rise up from some of the deepest states of hopelessness and bring them back to life. Through helping others she was also able to become aware of her own shadows and overcome them as well. For all of this she is forever grateful. So she wants to continue awakening, growing and giving anything she can to anyone that is open to listen.
Silvia Guersenzvaig
Esalen Institute Faculty since 1998.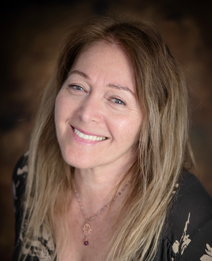 Astrologer since 1975- Transformational Kinesiology
Practitioner and International Teacher from Polaris School, Denmark. Developer of AstroSoma (somatic astrology).
Spiritual Coach.
IANDS Conference, panelist and speaker 2015-2016
ISGO certified facilitator (2019).
From the time of birth, which she remembers vividly, Silvia knew she came here to remember and help others re-member themselves. Her first encounter with "the something else" happened before her mother died, when a being of blue shimmering light appeared at the feet of her bed when she was 5 years old. She knew later on, this was a celestial guide preparing her for her mom's prompt departure.
Silvia had several encounters with friends and family members as they were crossing, letting her know of the journey of Soul on the way home. Silvia became involved with IANDS in 2015 after the departure of her son Josh, with whom she experienced a shared NDE, an experience, she says happened on many sensory levels including telepathy with higher vision states, body sensations, light, sound, and a super heightened experience of what divine love feels like. Since then, she had continuous ADC's (after death communications) with her son and doesn't fear death any longer.
Silvia is committed to support people, helping them find heart, joy and meaning in their lives. Her special focus is helping others with PTSD and assist those who lost their love ones. She counsels nationally and internationally. www.transformforjoy.com
Susan Hebard
ISGO Certified Facilitator
Susan is a near-death experiencer. Susan leads the Greater Boston IANDS group.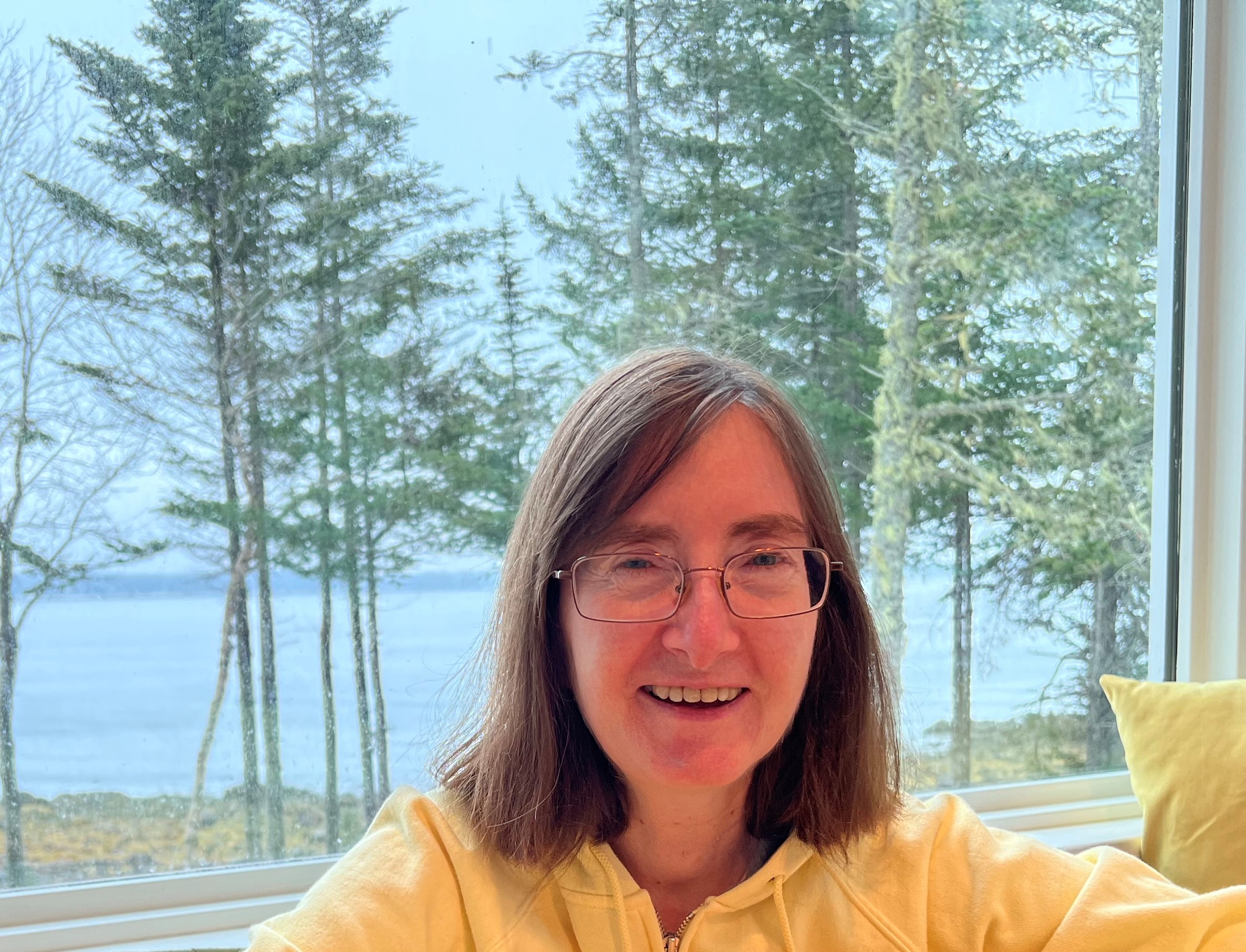 Rev. Stephanie Chase Bradbury
The Rev. Stephanie Chase Bradbury has been an Episcopal Priest for 25 years and has professionally counseled many people who've had NDE's and STE's. She herself has had a number of Spiritually Transformative Experiences beginning at age 6. Stephanie is drawn to the bright overlap between matter and spirit, and how life in this reality is intertwined with the transcendent. She feels called to act as a translator to a world that is often blind to the astonishing wonder of All That Is, and help facilitate the processing of those who have been touched by the extraordinary. Stephanie has led retreats, spoken at Boston IANDS gatherings, and been interviewed for the Leap from Within podcast. While grounded in the Christian tradition, Stephanie welcomes insight both from within organized religions and beyond. You can learn more at Grannypriest.com.
Rev. Stephanie Chase Bradbury currently hosts the "Christian Theme NDE / STE Discussion Group" (every 4th Monday of the month)
Greg Thompson
Greg Thompson is a retired software engineer who lives with spirits on a daily basis. They help him through rough times and rejoice with him when life is good. It's difficult to grow up in these surroundings when others don't understand. Greg has had more than one near death experience. At one point, due to serious illness, Greg was on "death watch" for many days until he was healed by spirits. The medical staff was surprised.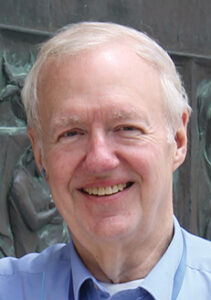 The most traumatic part in his life was living with 9/11 for the thirty years before it happened and it nearly destroyed him when it did. After that, Greg's life changed. At that time, his spirit guides and friends instructed him to "Write the book". It took eighteen years of soul searching, but it turned out to be wonderful therapy, which in turn, is helping others who've had similar experiences but aren't sure if they were real or not. The book is titled "Living with My Spirit Guides".
Diane L. Ross, M.A., C.Ht
Diane has been facilitating Spiritually Transformative experiences for more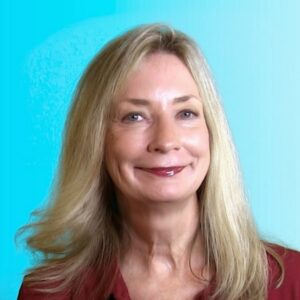 than 24 years, both with individuals and groups. She is a sought-after speaker and delights in connecting people with their Higher Self, or Soul Self. She is a certified hypnotist, a practitioner of NLP (neurolinguistic programming) and a teacher of A Course in Miracles.
Diane taught at high schools in California and Oregon, and has served as editor and reporter for two different newspapers in Arkansas. She is the author of Meditations for Miracles and Five Steps to Freedom, both available on Amazon.
Website at: www.dianeross.com
YouTube: www.youtube.com/channel/UCc15abj65gxZVuIUzptmWnA
Shaun Lether
Through a series of spiritually transformative experiences and near-death experiences, Shaun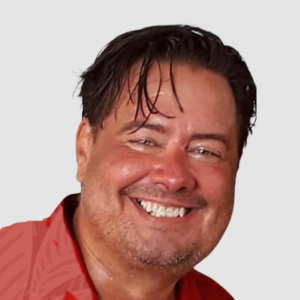 discovered his true purpose.  That purpose did not revolve around his four business degrees or accomplishments in marketing, business, and real estate. Rather, his soul's purpose centers around healing and service to others with mind, body, and spirit changemakers.  He is a passionate student and teacher of ACIM. (A Course in Miracles).  Shaun resides in Hawaii and leads Hawaiian IANDS. www.hawaiianiands.com
Loreli Drache
IANDS Certified Facilitator
IANDS Social Media Coordinator
IANDS Central Missouri Group Leader
Loreli is a 4x near-death experiencer, multiple spiritually transformative experiencer and paranormal/mystical experiencer. She is a Usui Shiki Ryoho Reiki Master Teacher, High Priestess of Temple Sophia Unity Fellowship, Quantum Shamanic Energy Healer, Medical Intuitive, NDE Reintegration Guide and Inspirational Speaker. She is clair-abled, a psychic intuitive empath and energy reader.
Loreli is a published poet, writer and intuitive jewelry/resin artist. She is medically trained as a Medical Assistant and held many roles and certifications within the medical field. Loreli enjoys connecting and guiding others to remembrance through her healing practice and teaching spiritual seekers about collective consciousness and the mystic teachings.
Loreli founded Spirit Sight, a teaching and healing ministry, and serves on the board of Temple Sophia Unity Fellowship. She offers weekly healing and sharing circles and a monthly fellowship event called Celebration of Consciousness in conjunction with many collaborators in the spiritual community.
Website @ http://www.lorelidrache.com
YouTube Channel @ https://www.youtube.com/@spiritinsightwithlorelidrache