Description
BOOM! The Life and Times of a Suicide Near-Death Experiencer
with Chris Batts
Chris Batts is an author and motivational speaker who had a near-death experience after a suicide attempt. He was born in Southern California, where at 6 months old was thrown into a dumpster by his biological mother.  That, and never experiencing love as a child nor having any family who cared about him, became the root of suicidal thoughts throughout life,  eventually leading to his suicide attempt by throwing himself out of a speeding car at age 24.  After being removed from his mothers care by the courts, he grew up in many foster homes.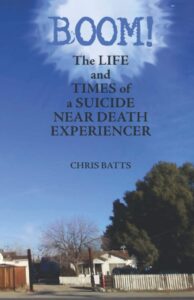 In his book "Boom- The Life and Times of a Suicide Near Death Experiencer", Chris goes in detail about his life, what led up to his suicide attempt and how his life has changed since. He was  taken to the spiritual realm and experienced telepathic thoughts from God of Pure Love, but was overwhelmed because he didn't believe in any of this. He met many Angels in this realm, including two whom seemed very familiar to him, and whom he is still in contact with to date. These two Angels continue working with him to help guide his understanding of how the Spiritual Realm works.
One of Chris's strongest missions is to get the word out about suicide prevention, saying "many people who go through dark times and depression don't realize how much they are loved."
Originally presented by: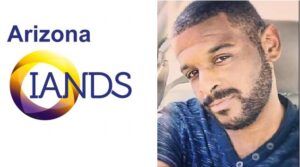 About Chris
Chris loves music and sign language. He is currently attending college pursuing a Deaf Studies major, with the goal of becoming an interpreter.