Screen Images of the sign-in steps for TUESDAY, JANUARY 4 at 8 pm ET (5 pm PT)
for class #2 of the 8-week MTAI course with Debra A. Kaiser…
Step 1: Sign in…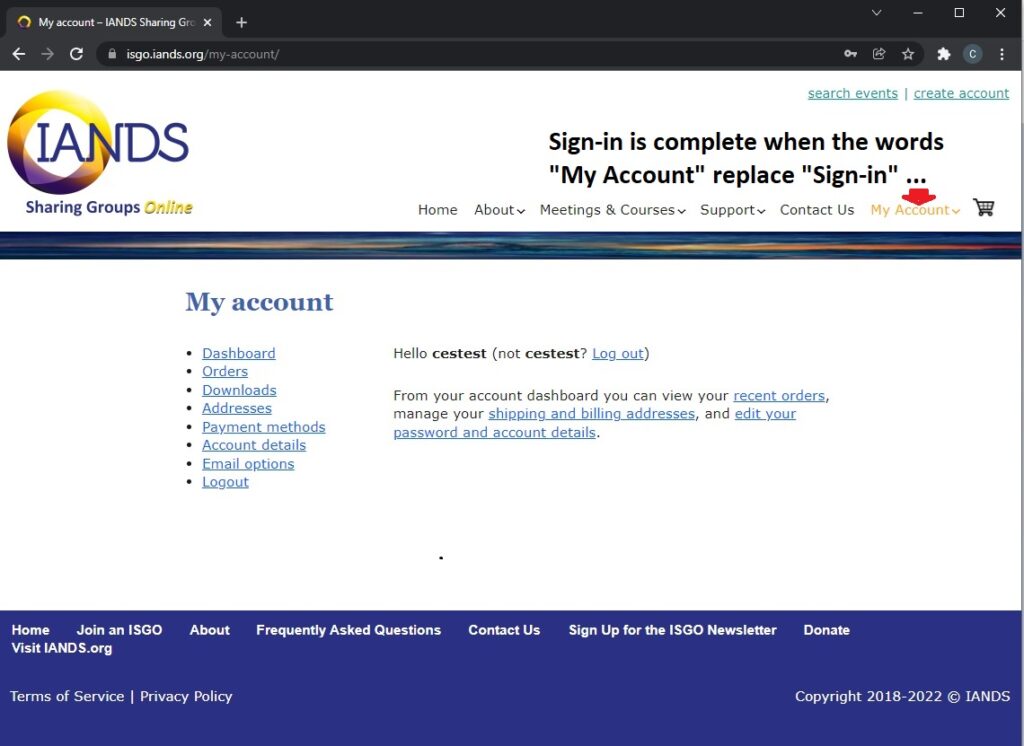 Step 2a: When ready click on this link to go to the event page.
(You may want to scan the screen images below first.)
Step 2b: Type "ac2of8″ in password prompt text box to open the event page.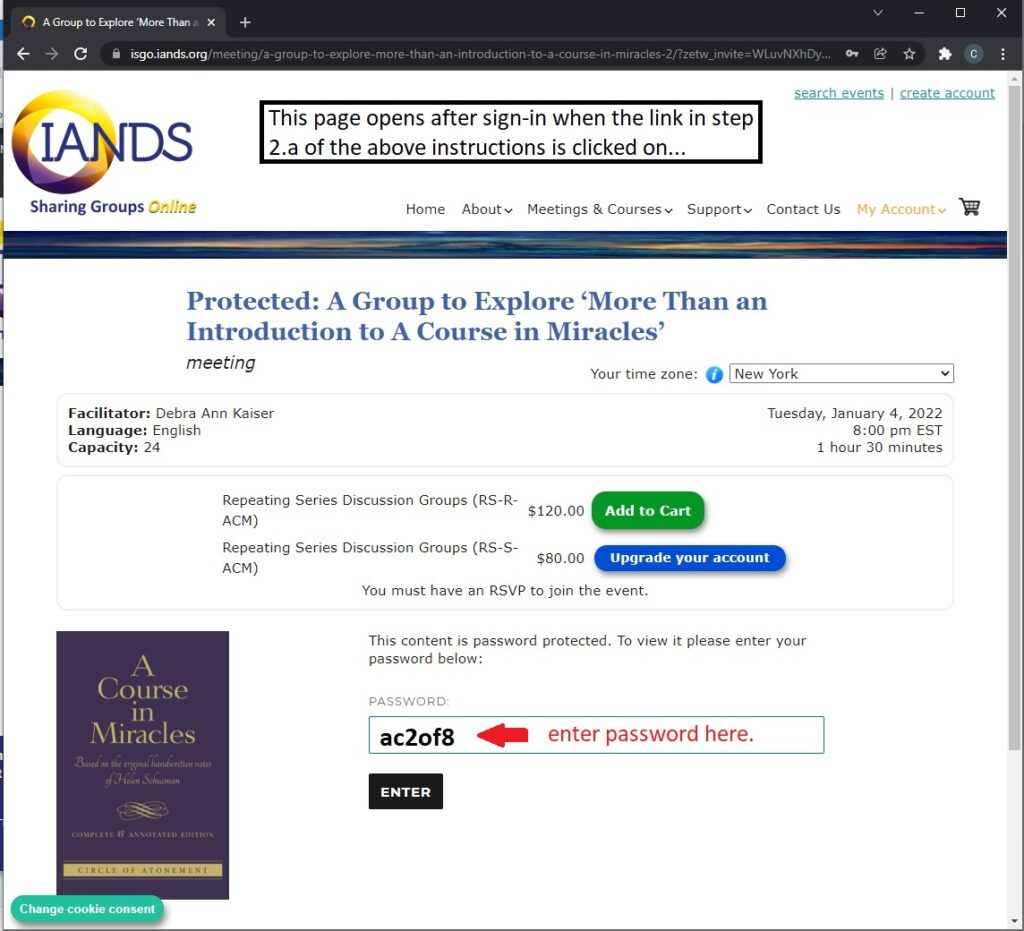 Step 3a: Click on "Add to Cart", then…
Step 3b: Enter password "ac2of8" as the coupon text to reset cost to $0.00.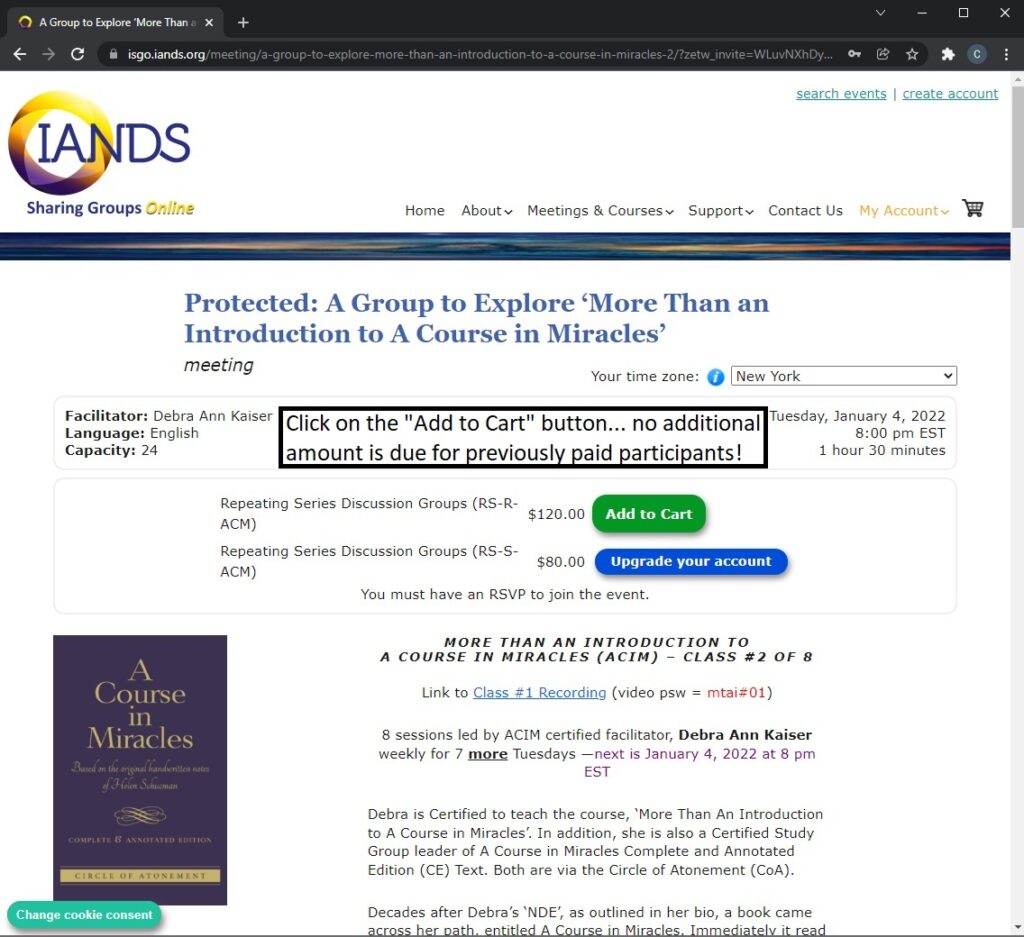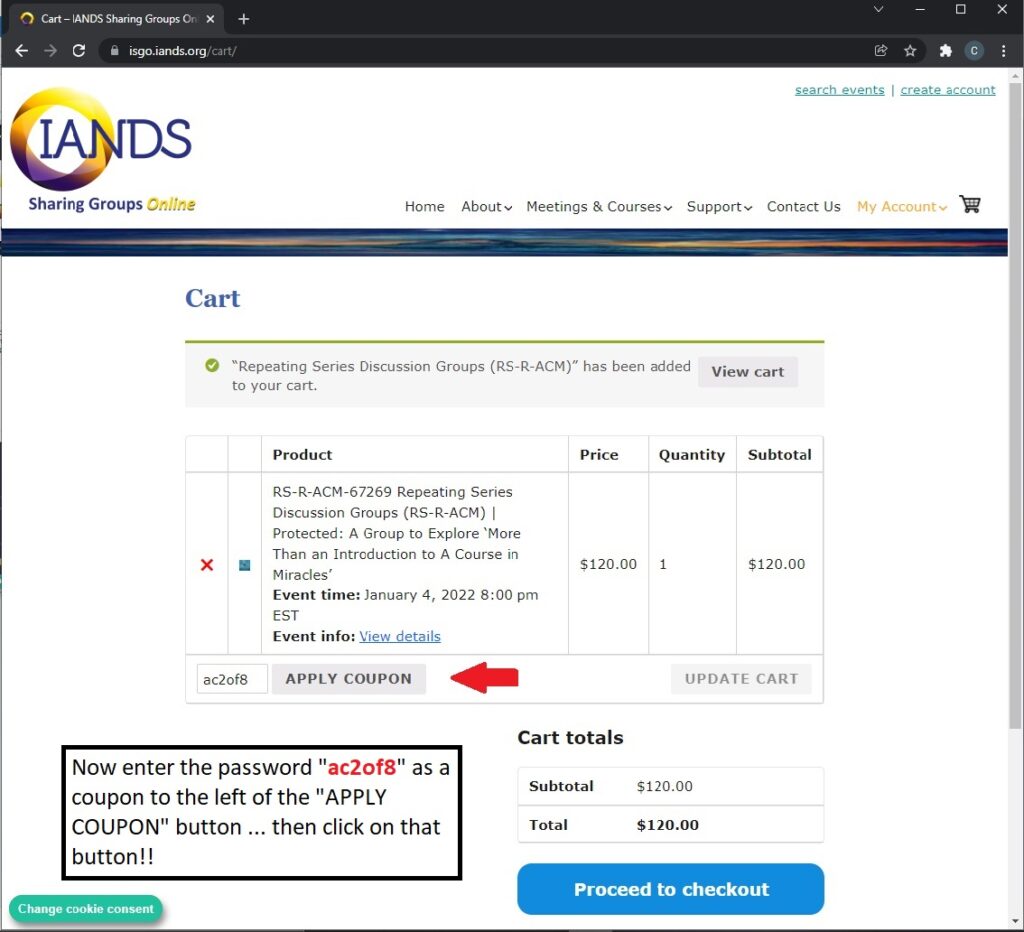 Step 4a: Click on "APPLY COUPON" to reset Total to $0.00
Step 4b: Click on the blue "Proceed to checkout" button.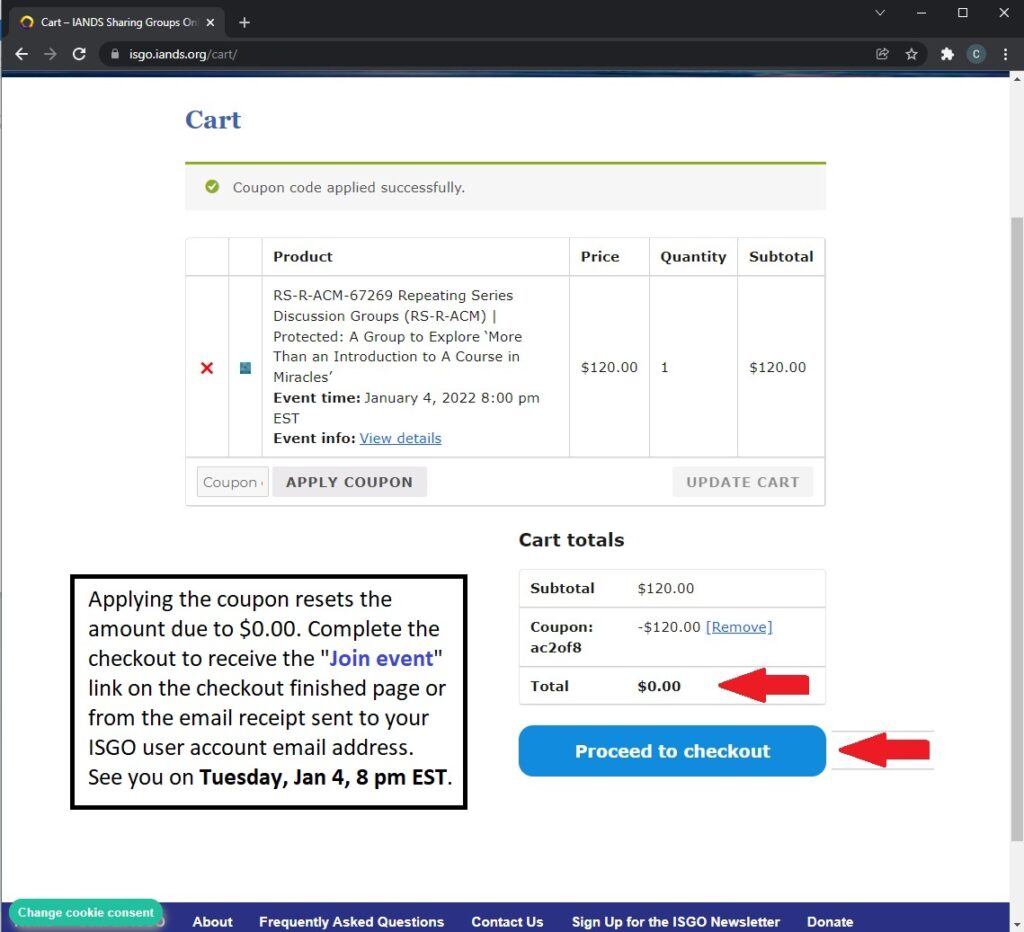 Step 5a: Click here to now step through the sequence shown in the screen prints above…
Step 5b: Finish the checkout procedure to receive the "Join event" link… try the join link as soon as checkout is complete!
Thank you for your tolerance of this one-time "extra steps required" procedure to join this event!