You are welcome to join us at any meeting!
Welcome! This group is intended to provide a safe, supportive and friendly environment for sharing and exploring near-death and similar experiences. We are open to the public.
Service Area
Tidewater area in Virginia
Contact
Lloyd Kremer at lloyd@lloydkremer.com
Or, use the contact form at the bottom of this page to contact this IANDS group.
Regular Meeting Times
We meet from 10:00 am to 12:00 pm one Saturday of the month. An afternoon workshop is sometimes presented as well.
Please visit us at the links below to get the most up-to-date information.
Other Information
Virginia Beach IANDS is a local non-profit organization affiliated with National IANDS (www.iands.org). We promote the transformational knowledge that can be gained by learning, especially about near-death experiences. We also recognize the importance of near-death-like, out-of-body, and spiritual experiences. We accomplish our mission by sponsoring monthly speakers, offering for donation videos of their presentations, making available a library of books and tapes, and maintaining our presence on the internet through our own website and our page on the National IANDS website. We also fulfill our mission by posting videos of many of our speakers via the website of Fellowship of the Inner Light and the Fellowship YouTube page.
Relationship with Fellowship of the Inner Light:
The library of Virginia Beach Friends of IANDS is housed at Fellowship of the Inner Light. The library includes books and tapes of many of our speakers.
The Fellowship of the Inner Light website features many 30-minute presentations by featured speakers of VB IANDS who spoke at the church on the Sunday following their Saturday presentation at VB IANDS.
Use these links to interact with our group.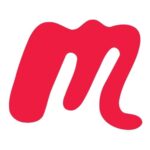 Contact this group