Description
I am sharing my experience of being clinically deceased for nearly 24 hours, experiencing 26 strokes and experiencing something that I only remotely experienced throughout my meditation practices. What I saw with my spiritual eyes, how I felt when I awoke, how I was forever changed and the important lesson I learned that was communicated to me using a method that I can't explain and translated into human understanding. I will also share how everything in my life rather "good or bad" gave me the lessons to fight for my life when I needed it the most.
Every lesson from the physical to the spiritual were all pieces of a puzzle that was going to be completed leading up to my death on August 18, 2016. How growing up on the South Side of Chicago surrounded by family and friends help me understand the meaning of unconditional love in the midst of chaos, crime and diversity which helped begin to understand some of the different aspects of human life and emotions. I will share how that unconditional love along with forgiveness and strength grew within me, cultivating me to handle everything that was next to come in my life.
From days of a toddler throughout manhood grew within me confidence, positive thinking and the beginning of faith that things will get better no matter how hard it seems. How I found my niche in dancing with new friends and the fun and exciting new experiences that came with it. Which also introduced me to another level of spirituality that would forever change my life. I will also how share I began to reshape my life, having a family and my choice to leave Chicago and move to Columbus, Ohio where things started to crumble and yet I still kept my faith. When I began losing family in what seemed liked every year, my medical diagnosis throughout those years, home issues and the ultimate diagnosis that changed everything. How I turned to meditation to help quell my emotions which then took me to a level of spirituality beyond my dreams. I will then share how just when I started to feel that I was tired and done with everything one evening on August 17th, 2016, while coming in from work The Most High heard me and took over that same night. Driving me to the hospital, getting me through the ER doors and almost immediately leaving me my body to the hands of the medical professionals.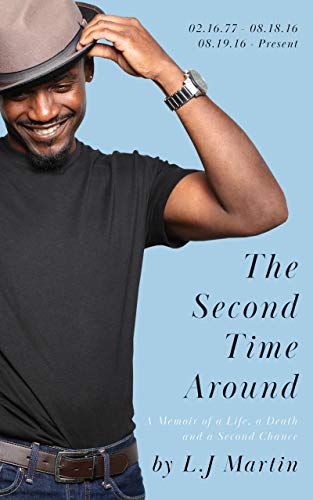 About Leonard
I am 45 years old from the South Side of Chicago and attended William R Harper High School Also on the South Side. At the age of 14 I began a dancing career with my friends and performed at talent shows, Pep Rally's, concerts, trade shows and even performed at the world-famous Apollo Theater in Harlem New York 2 consecutive times. After starting a family in 2001, I moved to Columbus, Ohio I had another child and continued my career with Coca-Cola until my early forced retirement in 2017 because of my heart attack and 26 strokes rendering me disabled. From that point on not only did I lose my job, I also lost my home, former identity and had to literally start over. I developed a neurological disability, nerve damage, PTSD and other medical conditions as a result. I am an avid meditator since 2011 and I am a very spiritual person. Meditation it is a very important tool in my life and keeps me grounded and connected to God and his infinite wisdom. I have 6 kids which includes a stepson, 4 adults and a 2-year-old. I've written a self-published memoir titled "The Second Time Around A Memoir About A Life A Death and A Second Chance" available on Amazon.com and BarnesandNoble.com and created a company called Daleth Aromatherapy & Meditation Sanctuary LLC to help people experience the beauty and benefits of meditation and aromatherapy. My company is a work in progress, but I believe that I can do what I can with what I have to help as many people as possible.
You can find Leonard here:
@Nasi Uzziel (FB) Mr_Martin77(IG) Nasi Uzziel (YouTube)