Description
Fireside Chat and NDE Field Superstars Pay Tribute to IANDS Co-Founder, Dr. Bruce Greyson
Watch this awesome tribute to Bruce for the astounding results of his lifetime of service that has changed the world's awareness and perception of the phenomenon of near-death experiences.
What does this recording include?
A fireside chat interview with Dr. Greyson discussing the journey that earned him the title, "The Father of NDE Research", hear his view of the most significant findings, and how his understanding of NDEs and the nature of human consciousness has matured over 50 years…

You will see a panel of renown experiencers, researchers, prominent healthcare workers, counselors, and others on camera to individually and collectively pay tribute to Dr. Greyson and his historic advancement of the knowledge base and its benefits for experiencers and clinicians.

His book, "After" describes his journey from the undeniable evidence of his first encounters with the mystery of these extraordinary experiences to being able to clearly describe how these findings have dramatically shifted the field of consciousness studies away from a strict dependency on a working human brain.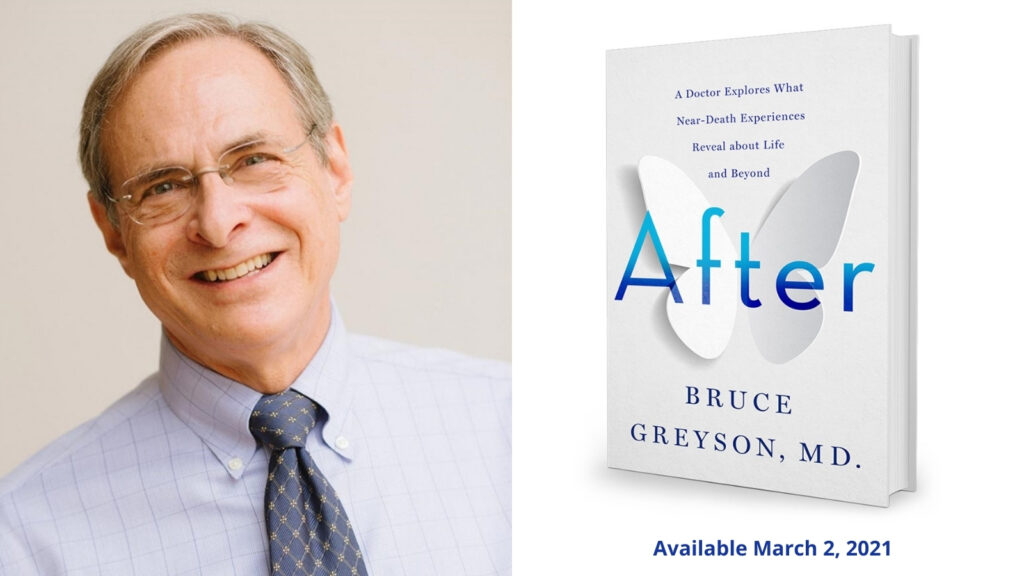 After: A Doctor Explores What Near-Death Experiences Reveal about Life and Beyond