Description
How NDE's Transform Our Lives (How to live the transformation.)
with Rabbi Stephen Robbins
Rabbi Robins will focus on the positive messages he has received from his spiritual guides through his eight near-death experiences. Many people who have spiritual transformative experiences do not know how to deal with their experiences. He wishes to provide the insights he has received through his NDE's.
Each of his near-death experiences has provided additional information on human conditions that need attention. His life has led him to a position of influence in several areas and he is the first to say that it is a humbling experience. He believes he is directed to help others based on what he has learned through his spiritual connection. To help each person to focus on the most elemental question, "Why is this happening to me?"
About Rabbi Stephen Robbins
Rabbi Stephen Robbins, Psy.D., D.D. is co-founder co-Rabbi with his wife Rabbi Cantor of Congregation N'vay Shalom, Co-founder of the Academy for Jewish Religion, CA; the first trans-denominational rabbinic and cantorial school. He is also a Kabbalist and a practitioner of Kabbalistic healing. In addition, he is a clinical psychologist with a specialty in psycho-neural immunology of trauma and brain development. He integrates both the science and the mysticism into a unified system of human development. This system is particularly applied to those with NDE's. Rabbi Robbins has had eight NDE's as well as thirteen surgeries and multiple STE's. He teaches how to find the deeper meanings in the experience of each person's NDE.
Greetings!  My name is Greg Thompson and I am the group leader for the Portland IANDS Chapter.  I personally have had several near-death experiences and one shared death experience. In addition, I have had guidance to help me on my intended path in this life. I have helped people through rough times with grief, providing comfort and aid to people all around the world with the help of my guides.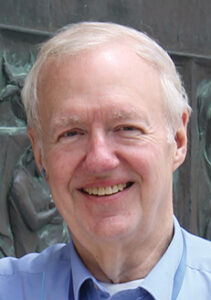 I have written a book about my experiences entitled 'Living with My Spirit Guides'.
I am excited about working with the members and friends of Portland IANDS. Talking and working with people of similar interest in an area that was for a long time ridiculed is a breath of fresh air. Everyone has a different and valuable perspective on the world and deserves to be able to share their experiences and thoughts in a safe environment. I believe IANDS provides that space.