Description
"Living with Ghosts" Producers Panel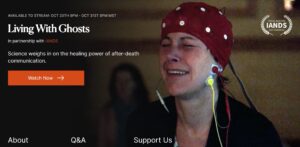 About the Film and Panel Discussion
This film provides a broad based review of alternative viewpoints on the topic of after-death communications following the loss of a significant loved one or acquaintance. There is a new therapy technique highlighted in the film known as Induced After-Death Communication or IADC.
IADC has been shown to provide nearly complete relief of the trauma associated with deep grief in over 70 percent of the therapy's patrons by IADC pioneer, Dr. Alan Botkin. This benefit claim was demonstrated in the prominent study of IADC organized by Dr. Janice Holden, EdD, LPC-S at the University of North Texas. Graham Maxey, MA, LPC, a grief / trauma specialist demonstrates his role in conducting this technique for a study participant, recorded for the film.
"I am happy to report that the film was so well-received that the IANDS Board of Directors decided to support filmmaker Stephen Berkley in broadening his audience…", said IANDS President, Janice Holden, EdD, LPC.

Panelist Biographies:
PANELIST: Stephen Berkley, JD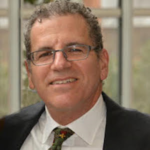 Stephen Berkley is a documentary writer, director for independent films and copyright lawyer in New York.  Although over the past thirty years Stephen has penned a few television scripts and could always be found working somewhere inside the entertainment/media industry. His newest film Living With Ghosts, is his first feature film and has been selected to be viewed at many prestigious film festivals and features Amit Goswami, David Hufford, Paul Selig, Dr. Jeffrey Kripal, Dr. Jan Holden, and Graham Maxey. The idea came only after Stephen's father died and his mother began experiencing interaction with his dad's ghost — a real-life Mrs. Muir situation. Which naturally begs the question: Are ghosts a real phenomenon or are they merely symptomatic of profound grief?  Living With Ghosts is the culmination of a seven-year investigation into the nature of love, loss, and ghosts and features three survivors on their quest for answers.
Moderator: Jan Holden, EdD, LPC-S, ACMHP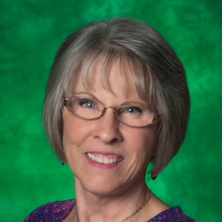 After 31 years on the University of North Texas (UNT) Counseling Program faculty, Jan Holden retired in 2019 as Professor Emerita of Counseling. Beginning in 1988 with her doctoral dissertation, her primary research focus has been counseling implications of near-death and related experiences. In this research area she has over 50 refereed journal publications and over 100 national and international presentations and has received numerous awards and honors. Since 2008 she has served as editor-in-chief of the International Association for Near-Death Studies's scholarly Journal of Near-Death Studies, and she serves currently as that association's President. Her website is www.janholden.com.
Panelist: Graham Allan Maxey, MDiv, MA, LPC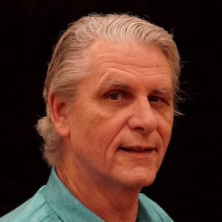 Graham Maxey has been the Clinical Director for Induced After Death Communication therapy since 2011, and an IADC therapist since 2006. In 2015 he trained all the therapists who took part in the University of North Texas comparative outcome study of IADC therapy featured in Walking With Ghosts. He has trained therapists in the technique at the Milton Erickson Institute in Heidelberg, Germany in 2011 and 2012, and in conjunction with the Institute of Noetic Science at the University of Turin, Italy in 2015.
Since 1999 he and his wife, Shannon Maxey, a psychic medium, have worked collaboratively through their counseling and consulting practice in Arlington, Texas, Inquire Within Counseling & Development Center. 
Mr. Maxey holds a Bachelor of Arts degree from Texas Christian University, a Master of Divinity degree from Brite Divinity School at TCU specializing in Pastoral Counseling, and a Master of Arts degree in Behavioral Science from the University of Houston / Clear Lake City specializing in Family Therapy. He obtained his LPC license in Texas in 1983.
About the Event
IANDS/ISGO Special Events sponsored an 11-day, free private screening of the 7-time award-winning documentary film, Living with Ghosts, available October 21 – 31, 2021, PLUS featured this free Live Producers Panel with audience Q&A, held 6 pm PDT (9 pm EDT) on Saturday, October 30, 2021.
This free live panel features: writer / director / producer, Stephen Berkley; licensed grief therapist, Graham Maxey, MA, LPC; and Janice Holden, EdD, LPC-S, organizer of the IADC study, also serving as the panel's moderator.
Voluntary donations from those who watched this private, pre-screening of the documentary and/or who also joined this producer's panel had the goal of achieving funds for having this award-winning movie appear on PBS (Public Broadcasting Services) TV outlets.
Since you found this page, you are welcome to see this free recording of the a panel composed of:  the featured movie's writer/director/producer, Stephen Berkley; the licensed therapist doing a session with the actual subject for the therapy, Graham Maxey, MA, LPC; and the organizer of the IADC (Induced After-Death Communications) study and IANDS president, Janice Holden, EdD, LPC-S, responding to questions and comments from the movie's prescreening audience.