Description
Lisa shares amazing features from her out-of-body-experience that are comparable to those found in near-death experiences; including knowledge gained while on the other side while merged with Source Energy and similar NDE aftereffects including seeing auras around all living things, being able to read other's thoughts, disrupting the functioning of electrical apparatus, opening doors with mental activity, etc.
Lisa also shares some of her automatic writings which flowed through her in a state of stillness without thoughts. She does not even know what is being written until she reads it herself afterwards. There is much deep soul learning available from these writings.
These writings are shared in her 2 published books:
1. Pure Soul Truths…Messages from Beyond
2. Pure Soul Truths…The Messages Continue
"I have placed Lisa's book on the table near my meditation space. Every morning I open it and read the channeled message. Each message plays out in my day as a message directly for me, even though it was channeled through Lisa years ago. When she says, 'There is much deep soul learning for all in these writings,' I completely agree. Reading this book is revisiting the knowledge that flowed through me during my NDE."
-Angela Harris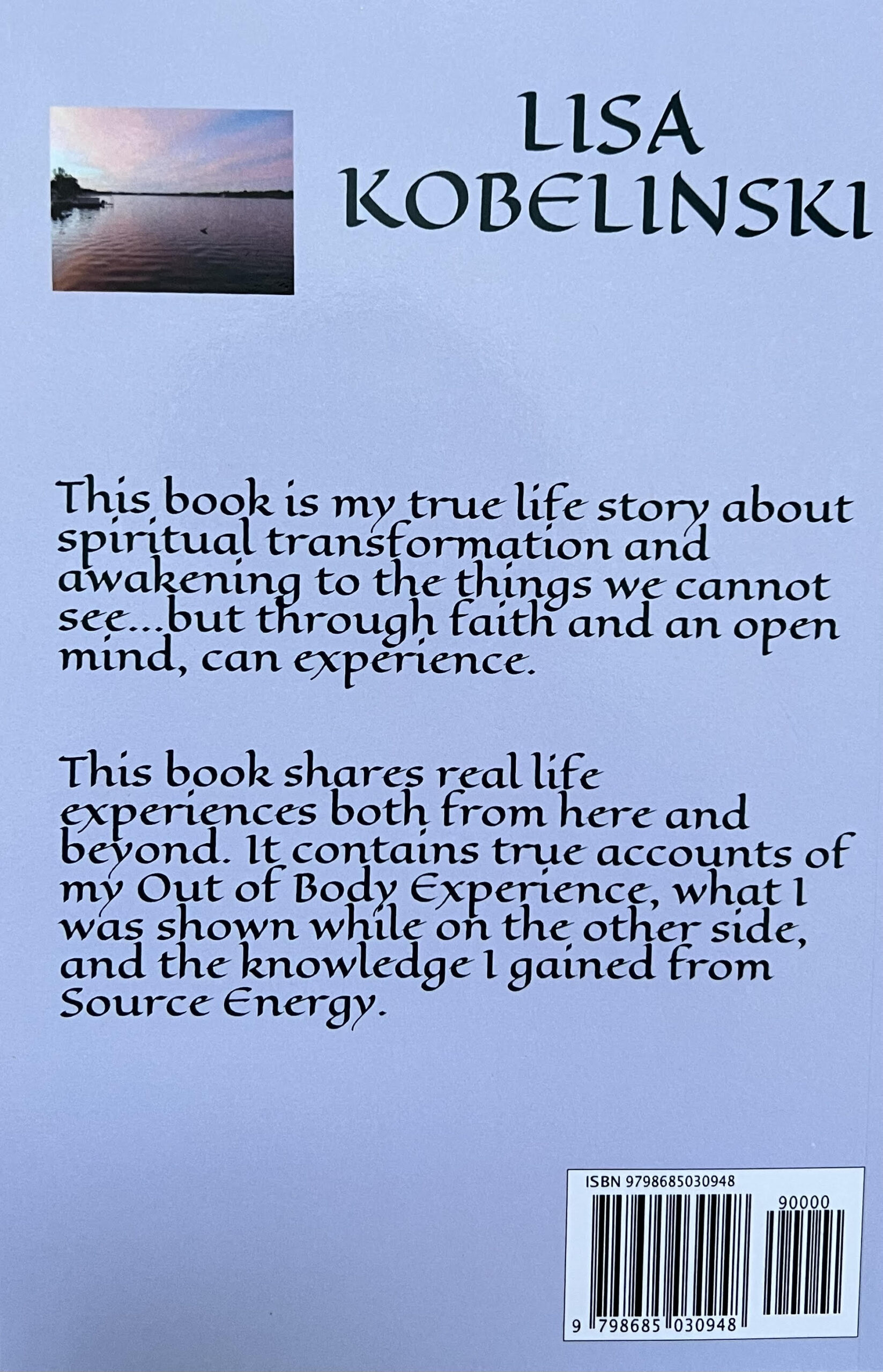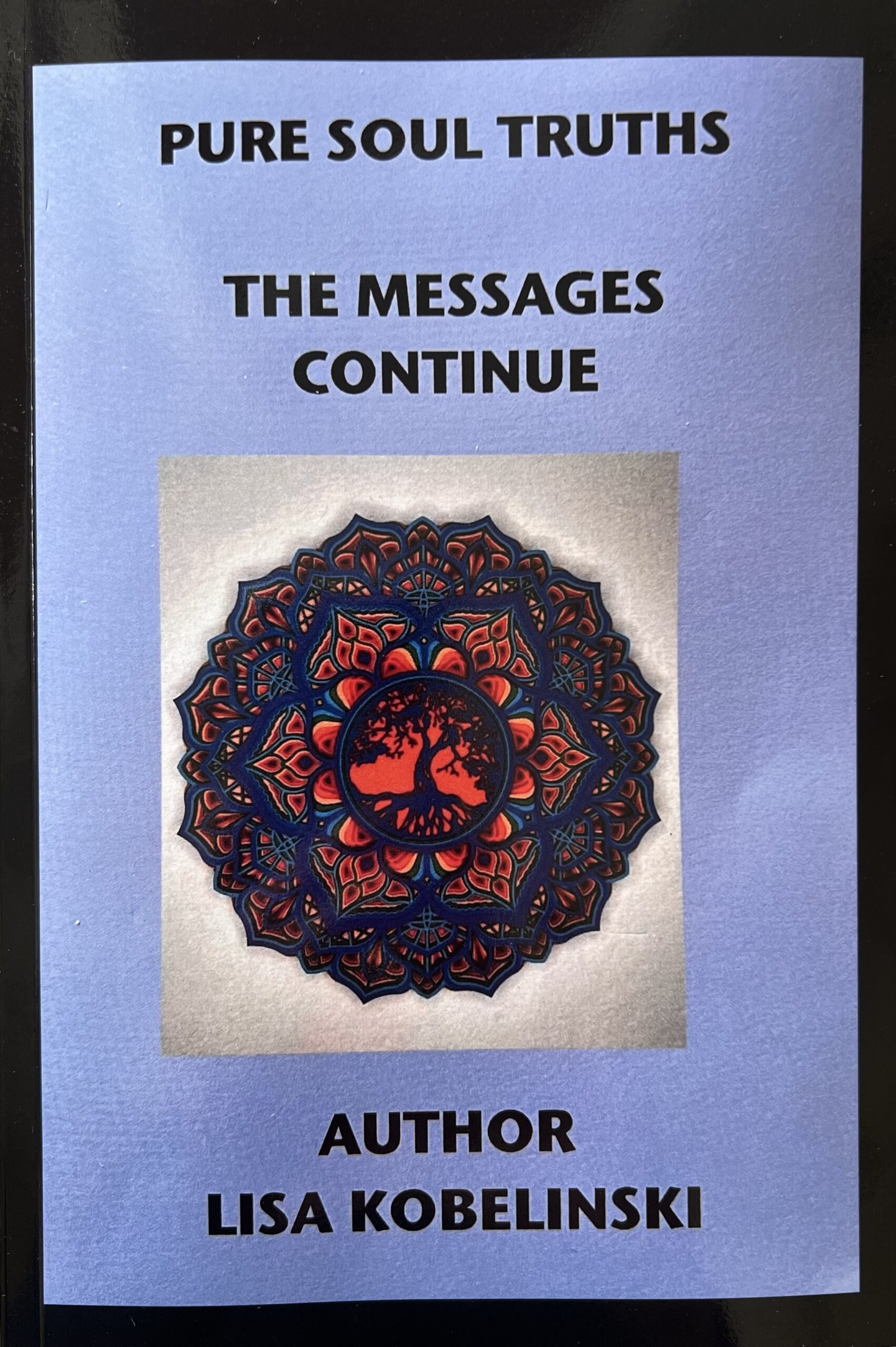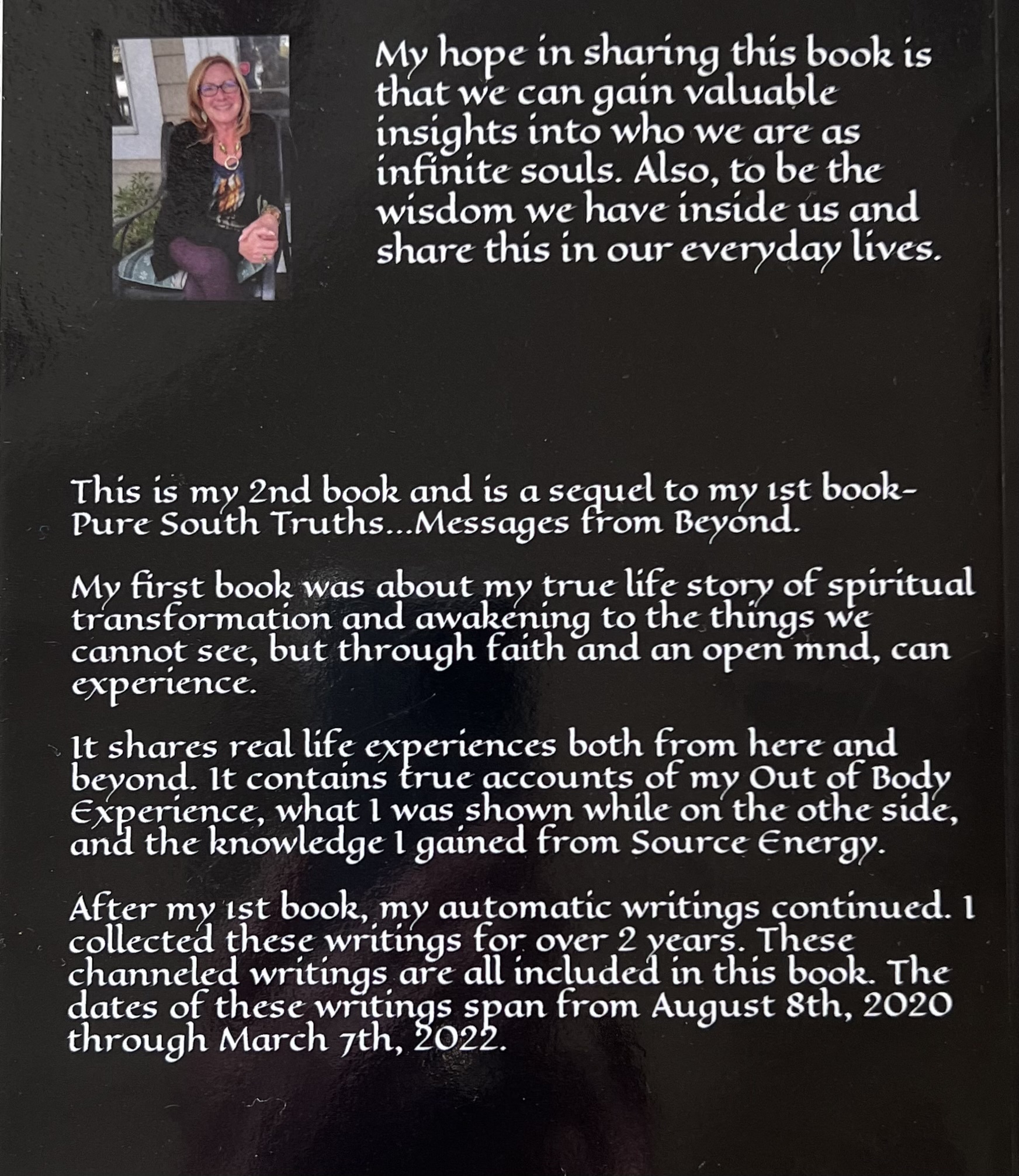 About Lisa
Much has changed for her since an OBE in 2017. She no longer works a corporate chemical sales job. After 35 years of this, it didn't serve any soul purpose for her. Now retired, she volunteers in several different ways:  by delivering food to seniors through the Meals on Wheels program; serving as video librarian for IANDS; and moderating 3 Facebook groups.
1. Near Death Experiences
2. What Near Death Experiences Teaches Us
3. The Event is Happening
Lisa is also taking a 6-week program for certification in Sound Healing Therapies.
She attributes activities using music and art for helping her stay in the vibration of love and gratitude; comparing this vibration as similar to what she experienced during her NDE-like OBE.