Description
A Life Reclaimed with Penny Wittbrodt, RN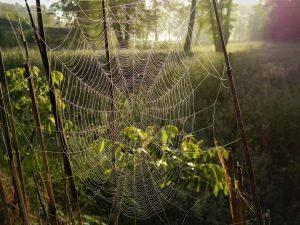 In August 2012, nurse Penny Wittbrodt was rushed to the emergency room after the mysterious onset of severe respiratory distress.
Her husband raced to the hospital and within minutes, stood helplessly watching as she stopped breathing, was placed on life support and into a medically induced coma.
Over the next two and a half years that scene unexplainably replayed itself eighteen times.
Penny shares her story, her near-death experiences and the conversation with God that led to her complete recovery.
Testimonials
"When Penny shares her NDE with others it's undeniable how deeply moving, and intelligent this nurse is.  Her account of being rushed to the emergency room where her husband has to witness her on life support, the events that replayed multiple times over the next two and a half years and the aftermath that follows, affirms on the deepest level that profound meaning lies behind every seemingly tragic event in our existence. 
I am struck to the core by her account of entering a supernatural world paired with her intimate conversation with God that eventually led to healing in her life.  I felt compelled to listen close as she described a love feeling that passes throughout her DNA only to be given a God affirmation that he is inside of her.  Hearing Penny share her experience, I knew she speaks truth paired with love and a burning desire to help others by sharing her experience and there is no doubt in my mind that all who are blessed to be able to hear her speak would consider it to be a great gift."
by Erica McKenzie, RN  – Author of "Dying to Fit in"
"Penny Wittbrodt could be called a "frequent flyer" between her spiritual home and her earthly dwelling, owing to several NDEs during bouts with anaphylaxis and medically induced comas, and at least one STE years before her first NDE. While her experiences were deeply spiritual, personal and profound, I appreciate Penny's down-to-earth honesty, pragmatic outlook, and her teachable, questioning spirit displayed as she tells of her encounters with God, in all His light, patience and lovingkindness. There is a true sense of comfort in recognizing Penny's concerns, curiosity, fears and questions which she expressed before God, as universal, and our own.
And Penny, herself, is a gifted teacher, as a nurse and recent survivor of CoVid19. Through live-journaling during her illness on an interactive forum, she is engaged [with] an audience of hundreds, equipping them with detailed, healthful understanding and knowledge from her own research and experience. Not only has she been able to expand their own practical understanding of medical care and self-advocacy, Penny has had the opportunity to quietly share her NDE story, with its powerful rays of light, hope and love, enabling listeners to move beyond fear and go forward with faith on their own journeys."
by Debi W Bender
---
BIOGRAPHY – Penny Wittbrodt, RN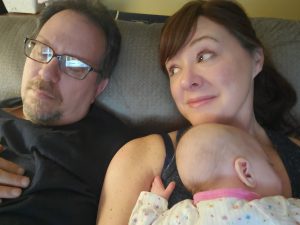 Penny Wittbrodt is the mother of three grown kids and grandmother of four. She and her husband Don, enjoy life in the beautiful bluegrass state of Kentucky. After graduating from nursing school in 2002, Penny accepted her first position as a Cardiothoracic ICU nurse. Most of her nursing career was spent in critical care.
Penny also felt a need to give back to her community and was involved in two different not-for-profit outreach programs. One of these, was a local clinic that served patients who otherwise would have lacked basic primary medical care.
Several years later, her small town was shocked by the closing of their local Boys and Girls club. Penny and a team of concerned parents opened their own after-school center. In its first year of operation, the program received the state of Kentucky "Destiny Award," for excellence in service to at-risk and underserved children.
The after-school program revealed Penny's love for teaching. She took a year away from nursing when she accepted adjunct professor positions, at three area technical colleges. There, she taught pathophysiology, medical terminology, pharmacology, and dosage calculation.
When the spring term ended, she returned to nursing. Penny would soon be forced to give up her career, when in 2013, she was assaulted by a patient. The attack left her with a spinal injury which required a lengthy surgery and left her with permanent nerve damage in her spine, left arm, and hand. Unable to work, she fell into a dark depression and began isolating herself. This led to overwhelming social anxiety which in turn, caused her to withdrawal even further.
Several months after surgery, she developed a mysterious autoimmune condition which caused eighteen bouts of respiratory failure, over two-and-a-half years. Doctors had no answers and every treatment they prescribed failed. Finally, through a series of near-death experiences, the source of her continued attacks was revealed. Penny discovered how to overcome her condition and took action. That decision dramatically changed the course of her life. Based on her experience, she was invited to write a chapter for Dr. Penny Sartori's book, "The Transformative Power of Near-Death Experiences."  Penny is currently finalizing her first book, "A Life Reclaimed."